BRIDGEPORT, Conn. — Paige Bueckers scored 15 of her 27 points in two overtimes, and UConn beat North Carolina State 91-87 to extend the Huskies' record women's Final Four streak to 14 straight on Monday night.
The Huskies, who had been 0-for-5 in overtime in the NCAA Tournament, will face top seed Stanford on Friday night in the national semifinals in Minneapolis.
It was the first double-OT game in women's NCAA Tournament history in the regional final or later.
"This team has been through so much and it's only made us stronger," Bueckers said. "And if we see one of our sisters go down, we're going to do it for her. We all love each other, we're all so close. It just signifies what we've been through all year. Whole bunch of adversity, highs and lows, ups and downs. We stayed composed and we stayed together."
Also Monday, Louisville held off Michigan 62-50 in a physical game to return to the Final Four for the fourth time in program history.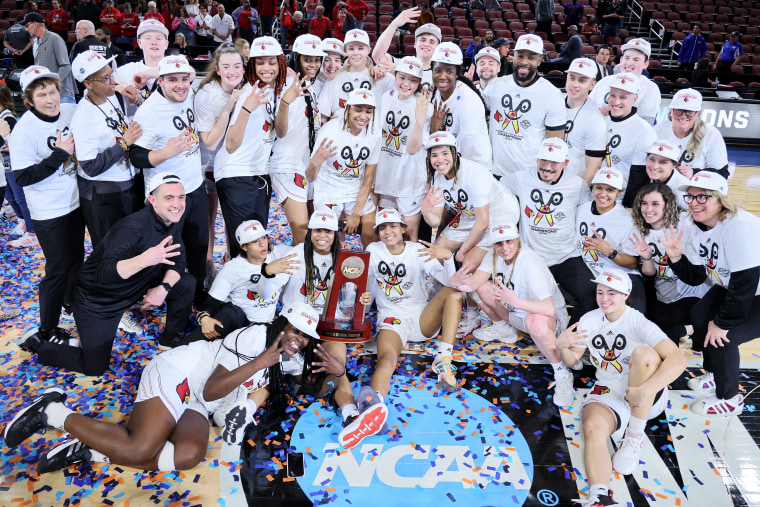 Hailey Van Lith scored 22 points, and Olivia Cochran made a series of crucial baskets in the final minutes to secure the win.
helsie Hall added 15 points and Emily Engstler balanced out a poor shooting night with 16 rebounds and big plays on defense, helping the top-seeded Cardinals (29-4) advance to face South Carolina next weekend in Minneapolis.
Louisville, a perennial contender under Jeff Walz over the past 15 seasons, will be looking for its first National Championship.