A former New Orleans Saints defensive end was shot dead and his wife injured in an apparent road-rage incident, officials said Sunday.
A spokesman for the Saints called the death of Super Bowl champion Will Smith, 34, a "senseless and tragic" loss.
New Orleans police said Smith's vehicle was hit in the rear by a Hummer H2 while it was driving in the city at about 11:30 p.m. (12:30 a.m. Sunday ET). That caused Smith's Mercedes to hit the back of a Chevrolet, police added.
"The male victim and the driver of the Hummer exchanged words at which time the driver of the Hummer produced a handgun and shot the male victim multiple times," police said in a statement.
Smith's wife, 33, was shot in the leg. Smith died at the scene, but his wife survived and was being treated Sunday for non-life-threatening injuries, police said.
Police said that the Hummer driver remained at the scene was taken into custody and that a gun had been recovered. Cardell Hayes, 28, was charged with second-degree murder and ordered held on $1 million bond.
The motive for the shooting is under investigation. Smith had dinner earlier Saturday with a retired police officer who was once sued by Hayes over the killing of his father, New Orleans police spokesman Tyler A. Gamble told NBC News.
Related: Slain Saints Player Will Smith Had Dinner With Cop Sued by His Alleged Killer
Gamble said investigators "don't have any info that links the incidents at this time." The lawsuit against the officer who dined with Smith, several other officers and the New Orleans was settled in 2011, Gamble said.
Hayes had previously faced charges of illegally carrying a weapon and illegal possession of codeine. Police said Sunday that they are investigating whether the gun found at the scene was registered.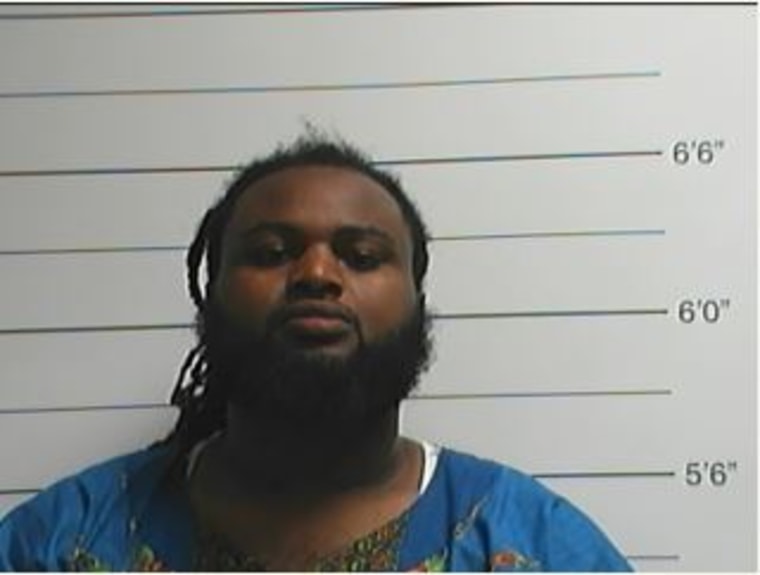 Mark Ingram, a running back for the Saints, said he was "devastated" by the news. Other players and coaches also expressed their grief.
A statement issued on behalf of the Smith family expressed thanks for the outpouring of support, calling the former Saints star a "devoted husband, father and friend."
Saints General Manager Mickey Loomis later released a statement on behalf of the team saying:
"Our entire organization is deeply saddened and our condolences go out to Will's wife, Racquel, their children and their entire family. Will came to New Orleans 12 years ago and quickly developed both on the field as a player and off the field as a leader to become one of the cornerstones of a team that would go on to win a Super Bowl. In our community he was an important contributor to numerous charitable causes to benefit those in need. Will's contributions to both our franchise and our community as a whole will always be remembered."
New Orleans Mayor Mitch Landrieu also released a statement saying he was "shocked and saddened" by Smith's death. "The senseless acts of violence have to stop. Traffic accidents should not lead to someone losing their life," Landrieu said.
Smith played at Ohio State University and played nine seasons with the Saints after being selected 18th overall in the 2004 NFL draft.
He was sidelined for the 2013 season with a knee injury and signed by the New England Patriots in 2014. The Patriots released Smith later that year.