Beijing won its bid to host the 2022 Winter Olympics on Friday, making it the first city to be awarded both a summer and winter games.
Beijing narrowly beat out Almaty, earning 44 votes compared to the city in Kazakhstan's 40. Oslo was initially named a finalist, but its Olympic bid was withdrawn after the Norwegian government voted against financially supporting it.
Complete Coverage: NBC OlympicTalk
Beijing hosted the 2008 Summer Games and China plans to reuse several venues from it for the 2022 event.
In winning its bid to host the winter games, Beijing managed to overcome questions over a potential lack of natural snow and concerns over the distance between proposed venues. The 2022 competitions will be spread across three clusters over 100 miles.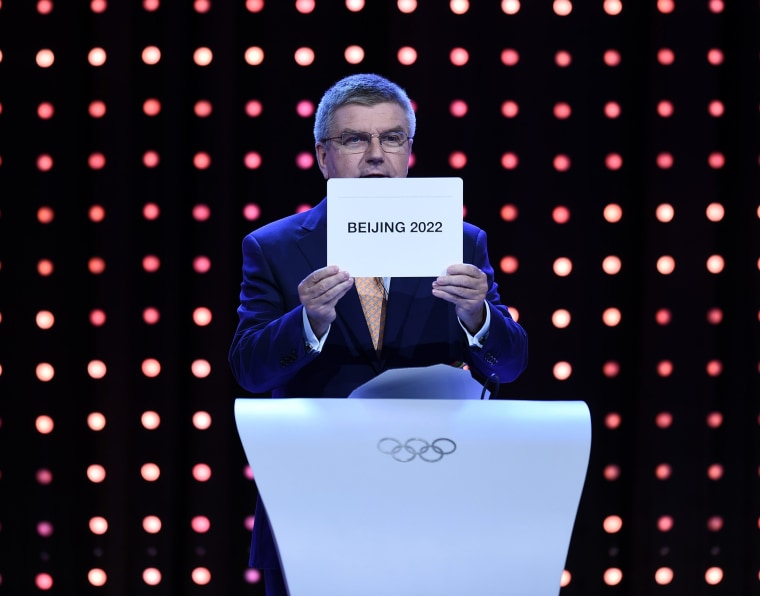 While Kazakhstan had hoped to bring the games for the first time to Central Asia, Beijing's selection means East Asia will play host to three straight games: the 2018 Winter Olympics in South Korea and 2020 Olympics in Tokyo.
Ahead of the IOC vote, both the Almaty and Bejing bids had drawn criticism from human-rights groups.
Human Rights Watch has cited violence and discrimination that lesbian, gay, bisexual and transgender people face in Kazakhstan, according to the AP, while activists say China's human-rights record worsened rather than improved after the 2008 Olympics.
In addition to voting on the 2022 Winter Games host city, IOC delegates also selected Switzerland's city of Lausanne to host 2020 Youth Games.