WNBA superstar Maya Moore is packing up her sneakers for the second straight season to focus her attention on advocating for a Missouri inmate she believes is innocent.
The 30-year-old Minnesota Lynx basketball player told the New York Times in an interview Wednesday that she will sit out the season and skip the 2020 Olympics to fight for Jonathan Irons, an inmate serving a 50-year sentence for burglary and assault.
"I'm in a really good place right now with my life, and I don't want to change anything," she said. "Basketball has not been foremost in my mind. I've been able to rest, and connect with people around me, actually be in their presence after all of these years on the road. And I've been able to be there for Jonathan."
Moore first met Irons in 2007 during a visit to the Jefferson City Correctional Facility. The athlete's godparents had met Irons through a ministry outreach program and wanted Moore to meet him.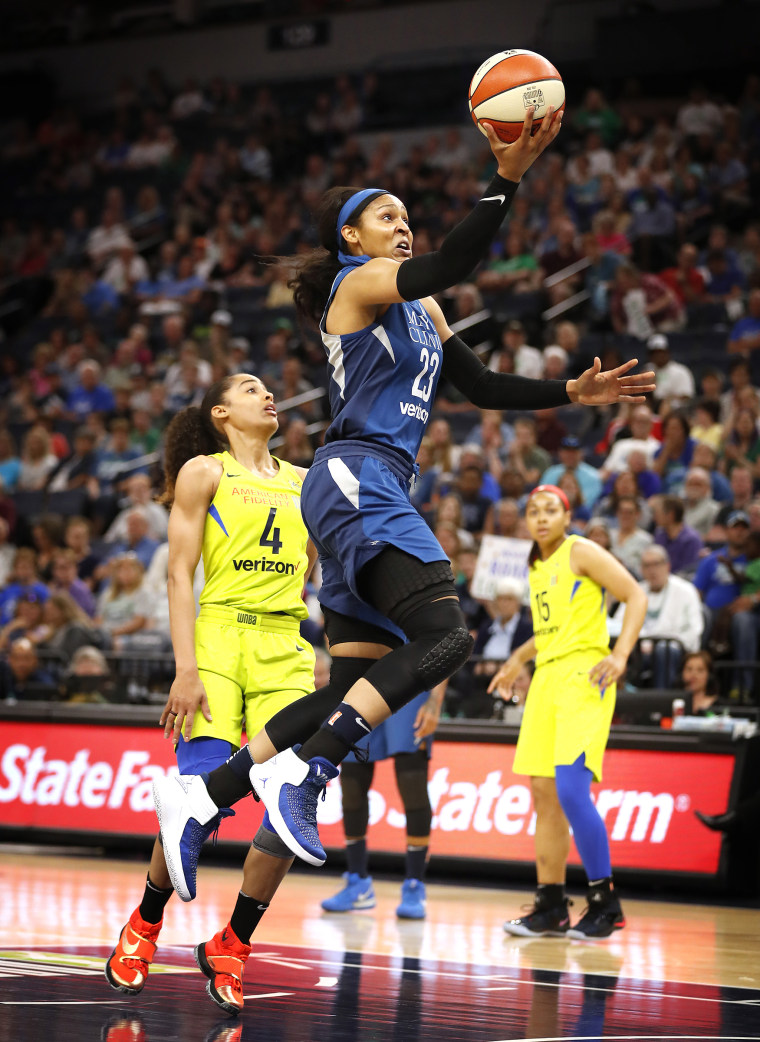 Her godparents said Irons was wrongly convicted when at 16 he was arrested and charged in a burglary and shooting at a home near St. Louis. The homeowner was shot twice, including once in the temple, after he returned home and found an intruder hiding in his closet. The homeowner survived.
Irons was arrested, tried as an adult and convicted of the crime. Online jail records show that Irons, now 39, is serving 50 years in prison.
Moore told NBC News in a 2019 interview that there was no physical evidence, DNA or fingerprints tying Irons to the crime. Irons maintains his innocence and has appealed his conviction multiple times.
Ever since their meeting more than 10 years ago, Moore has been fighting on Irons' behalf. Last year, at the height of her career, she announced she was sitting out for the season to focus on criminal justice reform and to advocate for Irons' release.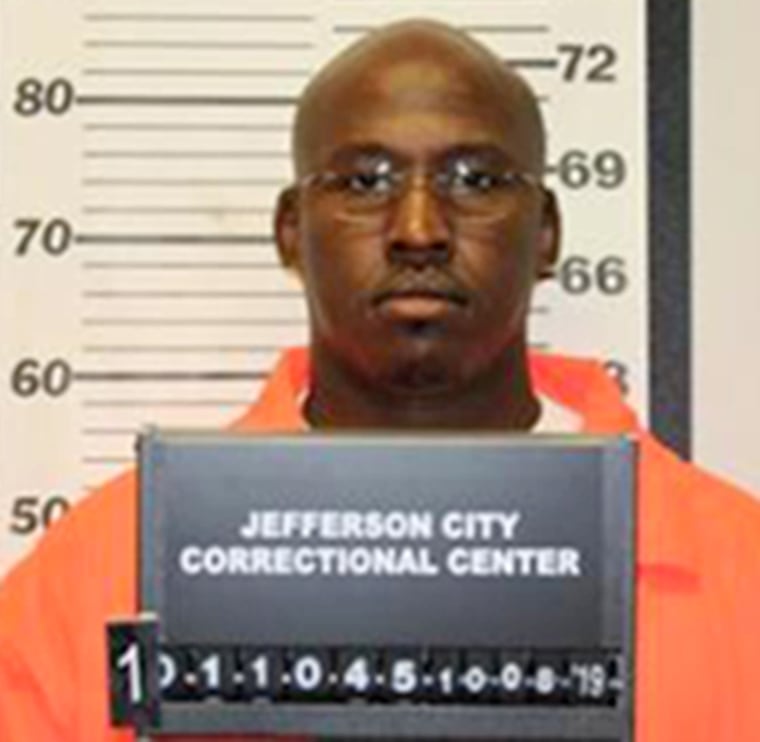 In a statement Wednesday, Minnesota Lynx head coach and general manager Cheryl Reeve praised Moore for using her platform to advocate for prison reform.
"Over the last year we have been in frequent contact with Maya around the great work in criminal justice reform and ministry in which she is fully engaged," Reeve said in a statement posted on the WNBA's website. "We are proud of the ways that Maya is advocating for justice and using her platform to impact social change."
Moore joined the Minnesota Lynx in 2011. The same year, she was crowned rookie of the year and won her first WNBA championship. She went on to win three more championships in 2013, 2015 and 2017, according to her WNBA bio. In 2014, she won the league's most valuable player award and in 2016 she was named one of the 20 greatest and most influential players in the league's history.
Moore also nabbed two Olympic gold medals, one in 2012 and the other in 2016.
Although Moore will sit out for her second season, the athlete said she has no plans on retiring.
"Retirement is something that is a big deal and there is a right way to do it well, and this is not the time for me," she told the New York Times.