Californians learn who will temporarily replace the late Sen. Dianne Feinstein. Donald Trump is set to appear in court today, with his businesses on the line. And a frantic search is on to find a 9-year-old girl abducted from a New York state campground. 
 Here's what to know today.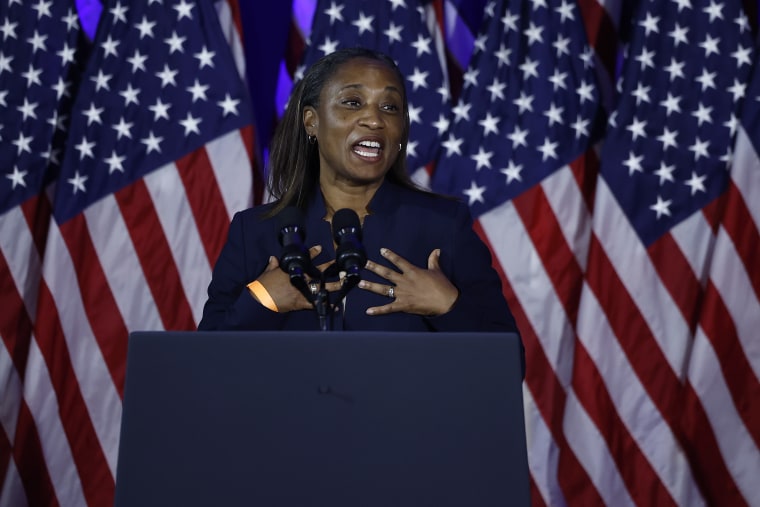 Newsom's choice to fill Sen. Dianne Feinstein's open seatThere's a new name in Democratic national politics: Laphonza Butler. 
California Gov. Gavin Newsom has chosen Butler, the president of EMILY's List, to fill the seat of the late Democratic Sen. Dianne Feinstein, who died Friday at the age of 90. Newsom's office confirmed the selection late last night.
Butler will be the third Black woman to ever serve in the Senate, as well as the first openly LGBTQ person to represent California in the chamber. She's led EMILY's List, which works to elect Democratic women, since 2021. 
Her professional career is rooted in California, where she led the largest union in the state. She has also been a longtime ally of Vice President Kamala Harris, a member of the University of California Board of Regents and the director of public policy and campaigns in North America for Airbnb.
Butler will serve until the next senator is sworn in after the November 2024 election. Adam Edelman and Amanda Terkel explain what went into Newsom's selection. 
The Congressional Black Caucus had urged Newsom to appoint Rep. Barbara Lee, D-Calif., to the seat, calling her "the only person with the courage, the vision, and the record to eradicate poverty, face down the fossil fuel industry, defend our democracy, and tirelessly advance the progressive agenda."
Trump's word is on trial, with his businesses at stake
Former President Donald Trump will be in court today, he said, for the opening day of a $250 million civil fraud lawsuit brought by the New York attorney general's office against him, his company and two of his children.
The trial in Manhattan is expected to last about three months and could have widespread implications for the former president's businesses.
Judge Arthur Engoron, who is presiding over the no-jury trial, ruled last week that Trump committed repeated acts of fraud for years that included lying to banks and insurers by both overvaluing and undervaluing his assets and exaggerating his net worth by billions of dollars. The outstanding issues in that case will be resolved in this trial. 
9-year-old girl abducted from a New York campground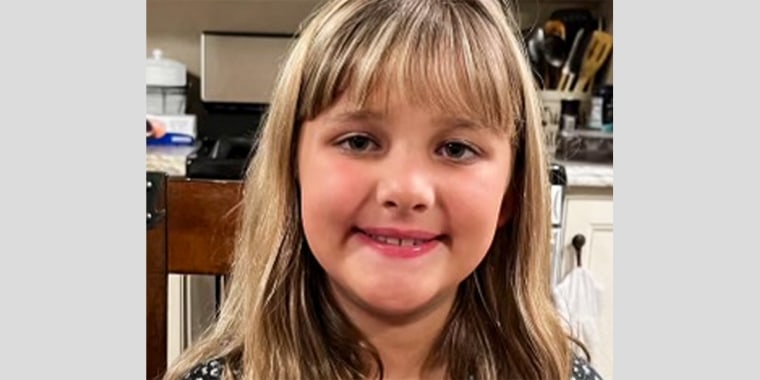 New York State Police are searching for a 9-year-old girl who they said was abducted Saturday night while she was camping with her family.
Charlotte Sena was last seen at Moreau Lake State Park in Saratoga County, about 50 miles north of Albany, wearing an orange tie-dye Pokémon shirt, dark blue pants, black Crocs and a gray bike helmet. 
State police activated an Amber Alert yesterday for what they described as an abduction. "The child was taken under circumstances that lead police to believe that they are in imminent danger of serious harm and/or death," the Amber Alert said. Here's what else we know.
A 'not fit for purpose' sewage system puts U.K. swimmers at risk in filthy waterways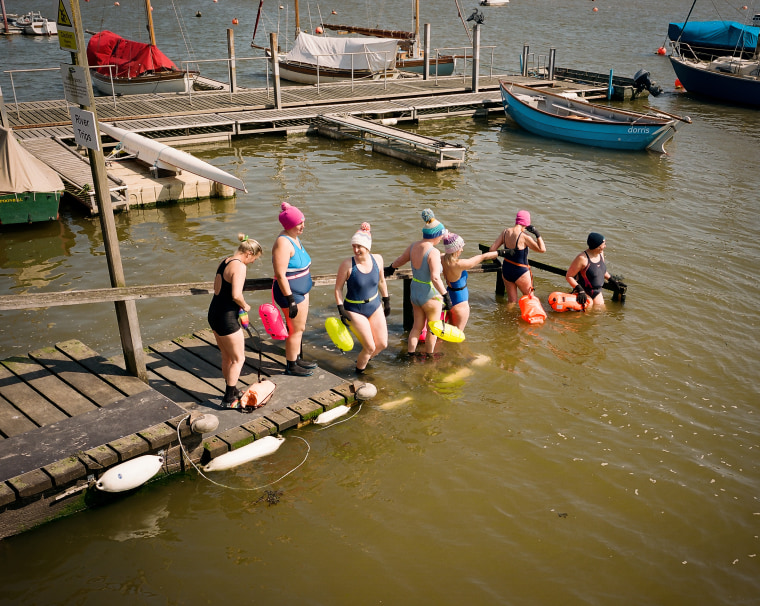 Outrage over the state of the country's waterways and the perceived impunity of private companies that are dumping untreated sewage into rivers and the ocean are piling pressure on the government of Prime Minister Rishi Sunak for seeming to lack the political will to stem the flow of filthy water. 
The cleanliness of the U.K.'s waterways ranks at the bottom of lists of European countries. In 2020, the last year Britain voluntarily submitted data to the European Environment Agency, it ranked worst for bathing water quality.
Toxic chemical exposure caused 5 deaths after highway crash, coroner says
The deaths of five people after an Illinois highway crash were caused by exposure to anhydrous ammonia, a toxic chemical used in fertilizer, a coroner said.
The chemical, which is transported as liquid but transforms into gas as it's exposed to air, can burn skin and lungs and paralyze the respiratory system, experts said.
The crash involved a tanker truck carrying about 7,500 gallons of anhydrous ammonia. The tanker jackknifed on an Illinois highway and collided with a parked utility trailer, which punctured the tanker's container, according to public safety officials.
The five dead included two children. Seven other people were taken to hospitals, where they were treated for exposure to the chemical.
Today's talker: Taylor Swift is in love with...
…going to Kansas City Chiefs games, or so it seems. The pop superstar attended her second game in as many weeks amid suspicion she is dating Chiefs tight end Travis Kelce, who had a quiet night in his team's 23-20 win over the New York Jets. Still, Swift's attendance likely spurred many of her fans to tune into the game, which was an A-list affair, with Sophie Turner, Blake Lively, Ryan Reynolds and Hugh Jackman sharing a luxury suite. Here's a full recap of the night. 
Politics in Brief
Trump's judicial legacy: The Supreme Court's new term starts today, with three major cases shaped by Trump-appointed judges that could hobble federal agencies already on the docket. Lawrence Hurley explains how Trump's plan to dismantle the administrative state is bearing fruit.
McCarthy in jeopardy: Rep. Matt Gaetz, R-Fla., said that he intends to file a motion to oust House Speaker Kevin McCarthy, R-Calif., after he worked with Democrats to avert a government shutdown hours before the deadline. McCarthy shrugged off the threat, saying, "That's nothing new. ... He's tried to do that from the moment I ran for office. ... Yes, I'll survive."
Shutdown averted: At a House GOP meeting with hours to spare before the government was set to start shutting down, McCarthy made the shocking announcement that he would largely embrace bipartisan legislation in the Democratic-led Senate to keep the government open through Nov. 17. But there was one catch. Here's how Congress avoided a government shutdown at the 11th hour. 
Staff Pick: Student debt comes due
More than 45 million student loan borrowers owe approximately $1.6 trillion. Many face a new reality this week when payments resume after a 3-year pause during the pandemic. Reporter Daniella Silva cuts right to the crux of the matter, finding out what six borrowers will give up to make their payments.  
— Richie Duchon, deputy director of digital platforms
In Case You Missed It