Diamond Campbell, a powerlifter at Bruce High School in Mississippi, was almost disqualified from the state championship April 1.
But it wasn't because of her form. It was because of her hair. 
"I remember looking back, and on the board, it'll be green or red. If it's green, you know, you got it. You can go on and do the next weight," Campbell, 16, said in a recent interview, recalling the moment she stepped off the platform after completing her first lift. "So I looked at the board, and it was red. I was confused." 
A judge informed one of her coaches that Campbell would need to remove the beads securing the ends of her braids in order to stay in the competition.
A viral photo of some of Campbell's teammates and competitors frantically helping her remove the beads has been shared on Facebook more than 35,000 times, with many people remarking it was an "amazing" and "awesome" display of good sportsmanship. But Campbell; her mother, Melody; and a host of others said they see something different when they look at the image: the results of hair discrimination.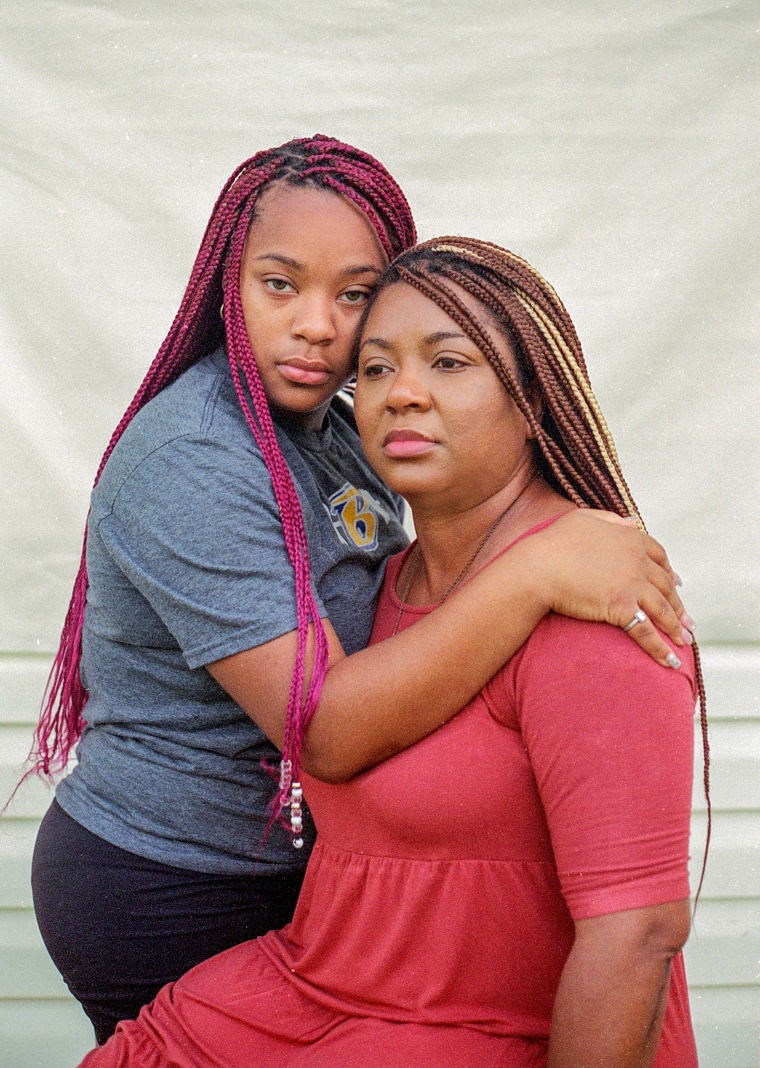 In interviews with NBC News, the parents of two children singled out over their natural hairstyles or textures said their experiences highlight the necessity of the Crown Act, which would ban hair discrimination in workplaces, schools and other contexts. The name "Crown" stands for Creating a Respectful and Open World for Natural Hair.
The bill passed the House in March, with a vote of 235-189 mostly along party lines, but it has a murky future in the evenly divided Senate. President Joe Biden has said he would sign the bill into law.
The act would allow Black people and others to wear their hair how they want without fear of being punished or targeted. More than a dozen states — including California, New Jersey and New York — have passed versions of the bill.
Campbell said her experience last month speaks to the need for it.
"I had to finish the lift in a way where my hair wasn't the way that I wanted it to be. It made me feel less confident," she said. "And it stripped, like, a little bit of myself away at that point."
The Mississippi High School Activities Association has since changed the rule and said powerlifters will be allowed to wear beads next season.
But Campbell, a junior at Bruce High School, where a majority of the student body is white, said that will do nothing to address the trauma she experienced.
"I tried to forget about it because it did make me feel bad," she said. "It made me feel low, like humiliated in a way."
"I'm just a teenage girl," she added.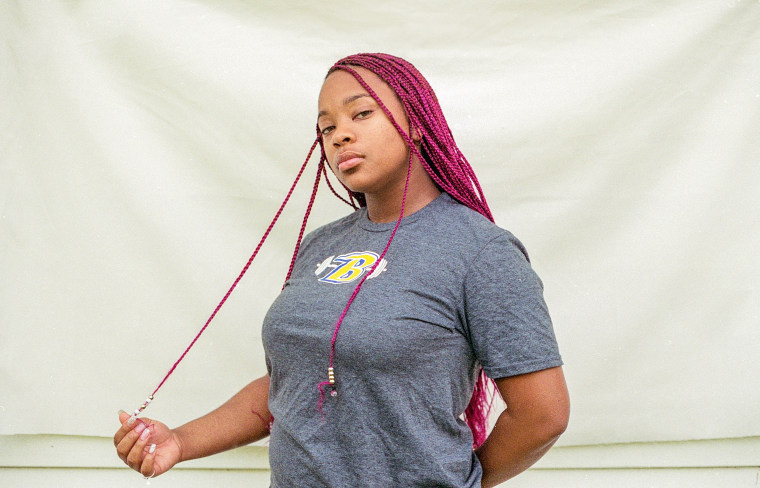 Campbell's experience has drawn comparisons to a December 2018 incident in which Andrew Johnson, a Black varsity high school wrestler in New Jersey with dreadlocks, was forced to choose between cutting his hair or forfeiting his match. Johnson, then 16, went on to win the match. His experience sparked a state civil rights probe.
In Minnesota last month, a mother said her 12-year-old son's teacher cut his Afro without her permission. Tadow McReynolds posted a video of her son's botched haircut to TikTok that she said was viewed more than 1 million times. In a series of Facebook posts, she said her son "was really violated" and that the school had acknowledged no fault.
McReynolds declined a request for an interview, saying she wanted her and her son's lives "to be back as normal as possible." The school's principal, Matthew Kasowicz, who is white, declined to comment on McReynolds' allegations, saying he was prohibited under state and federal law from discussing individual students or employees.
Rep. Bonnie Watson Coleman, D-N.J., the lead sponsor of the Crown Act, said hair discrimination disproportionately affects Black people, and how a person wears their hair has no impact on their ability to do a job, obtain an education or compete in sports.
"As a student, this is an insidious form of discrimination," Watson Coleman said in an interview. "It needs to be eliminated. There needs to be consequences for those who violate that law."
She said the bill would amend civil rights laws to extend the definition of illegal discrimination to include natural hair or hairstyles that people wear to communicate or emulate the African or Black culture, such as Afros, braids, Bantu knots, locs and twists.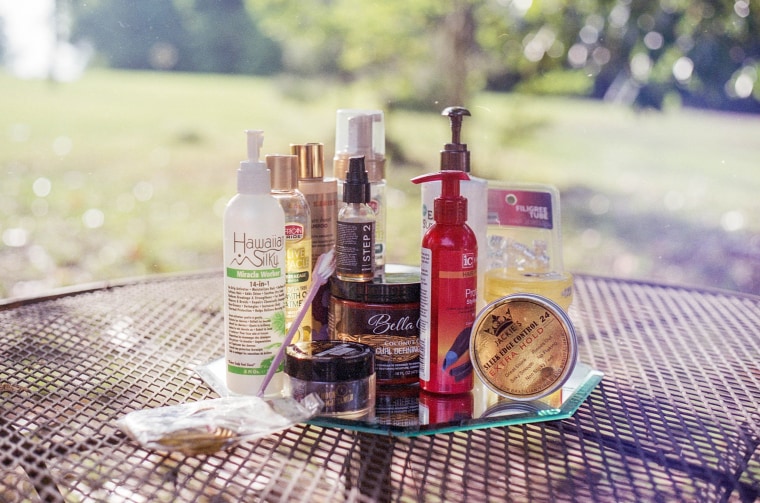 "We shouldn't have to deal with this at this time, in 2022, in the most diverse country in the world," Watson Coleman said. "And to see these events continue to take place suggests the very urgent need to pass this legislation in the Senate."
When Desiree Bullock moved from Cincinnati to East Bernard, Texas, in February, she said she was prevented from enrolling her son, Dyree Williams, in East Bernard High School because of his hair. She said a guidance counselor told her his hair went against the school district's dress code policy for male students, a copy of which she provided to NBC News. It states that "braided hair or twisted rows/strands will not be allowed" and that boys' hair may not extend below the eyebrows, tops of the ears or a "conventional standup shirt collar." The majority of students at the school are white, according to data from the Education Department's National Center for Education Statistics.
Bullock said she told the counselor that her son has locs, and she said the counselor replied, "Well, he's going to have to cut those." Bullock said she then contacted Courtney Hudgins, the superintendent of the East Bernard Independent School District, to seek an exemption for her son but she was shot down. In an email shared with NBC News, Hudgins told Bullock: "Assuming the children can meet the dress code requirements, as well as all necessary paperwork for enrollment, they are welcome to enroll with our district registrar."
Reached via email, Hudgins did not answer specific questions regarding Bullock's allegations, including whether Williams' locs would prevent him from enrolling in the high school. In a statement, Hudgins said the school district "has not denied enrollment to the individual involved in this situation, as no enrollment or registration documents have been filed. East Bernard ISD intends to comply with state law regarding enrollment and attendance if and when an enrollment application is completed."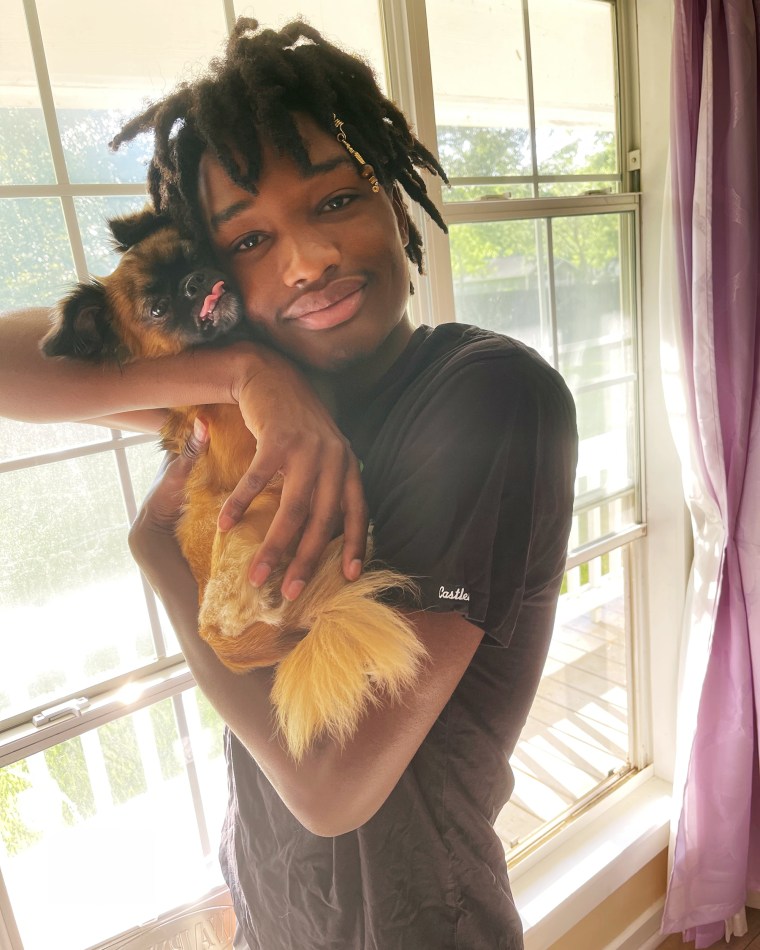 Bullock, who provides home care for students and adults with developmental disabilities, said she is now home-schooling her son and two of her other children, ages 12 and 14. Williams said he feels like he is being discriminated against and that being home-schooled has prevented him from competing in high school sports, something he looked forward to.
"It really impacted me hard," he said.
Bullock said the episode has also taken a toll on his self-esteem, but she has assured him he doesn't have to change his hair for anyone.
"The type of parent I am, I talk to my child all the time and I let him know, whatever they think about you, that's something within them, not you," she said.
Bullock is hopeful the Crown Act will become a national law.
"I do plan on staying in Texas," she said. "I actually plan for that law to pass and for things to change."