When the mutilated body of Mavis Kindness Nelson, a Seattle woman who worked at the front desk of a transitional housing center, was found a year ago in a wooded ravine near the University of Washington campus, her family was left with little confidence her killer would be caught.
They knew the statistics surrounding missing and murdered Native American women like Nelson were bleak, particularly in Washington state, where the rate of missing American Indian and Alaska Native women is about four times higher than that of white women.
"I didn't think I was going to be heard then," Ernestine Morning Owl, Nelson's older sister, said this week. "I thought we were going to be alone in all of this."
But an unwavering police investigation led to what advocates raising awareness of missing and murdered Indigenous people say is a remarkable outcome: A suspect — Charles Becker, 33 — was arrested in October, pleaded guilty this month and sentenced Friday afternoon to 34 years in prison on charges of first-degree murder, unlawful imprisonment and sexually violating human remains.
The time was based on limited sentencing guidelines because there was no jury trial, but the sexual motivation component could also trigger a review board to impose an additional punishment, authorities said.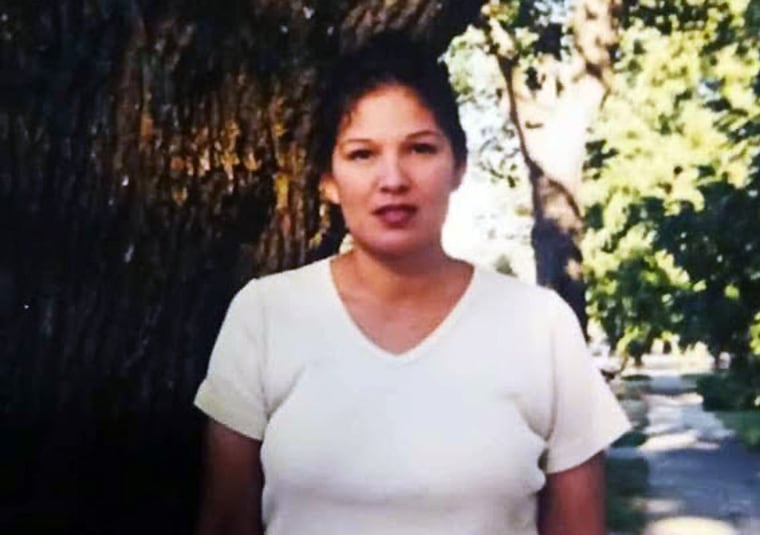 The crisis of Native Americans who disappear and end up killed has gained renewed attention in recent years, and the Justice Department announced this week that it will commit a team of attorneys and coordinators to regions across the West to investigate unsolved cases.
Morning Owl traveled to Seattle, a few hours' drive from her home in Pendleton, Oregon, so that she could attend the sentencing and glimpse at the man who took her sister's life in a manner described as "extreme and disturbing" by prosecutors.
Now, with justice at hand for Nelson, 56, her loved ones want to ensure her death wasn't in vain and other Native families have hope.
"I feel like my sister's voice is speaking through me," Morning Owl said.
Finding the killer
Those who knew Nelson, who had a studio apartment in Seattle but was an enrolled citizen of the Yakama Nation in Washington state, said they had no idea why anyone would want to hurt her. A perpetually smiling woman, they said, she went by the nickname Boots because as a girl, she loved dancing to the Nancy Sinatra song, "These Boots Are Made for Walkin.'"
"I used to think she was so beautiful. But not just beautiful, but so kind and sweet," said Roxanne White, Nelson's friend and founder of a grassroots group in Washington state that advocates on behalf of missing and murdered Indigenous people. "She left a lasting impression with a lot of people."
But the way she was killed belied that warmhearted spirit.
According to charging documents, Seattle police responded to a 911 call and found three trash bags strewn about a ravine and trail below an elevated roadway. It appeared they had been thrown from the road, with one of the bags rupturing on impact. Inside, investigators made a grisly discovery: One bag had organs and flesh; another, dismembered arms and legs; and the third, a head and a torso.
The King County Medical Examiner's Office ruled the death a homicide by multiple sharp-force wounds. Nelson was believed to have been dead for almost two weeks, although the remains were at the site for about 24 hours. Investigators said they also found synthetic rubber gloves and an unpackaged condom.
Morning Owl said a hummingbird tattoo on her sister's arm helped investigators confirm the victim was Nelson, who at that point had been reported missing to Seattle police.
The case's lead investigator, Seattle Police Det. Josh Rurey, then determined that Nelson had been involved in a domestic violence altercation about a month prior in the neighboring city of Auburn, where local police records also indicated that she said she would take a rideshare back home to Seattle. Morning Owl said that incident involved a boyfriend.
Seattle police later obtained a search warrant of Nelson's home and found empty beer cans, which were examined for fingerprints, according to the charging documents.
Rurey said he had never previously led a homicide investigation involving a Native American victim, but this case stood out to him for the gruesomeness.
With the help of other law enforcement agencies, including the FBI, he set out to chase each potential lead. He obtained Nelson's cellphone records and noticed the same number coming up multiple times on the night she had taken the rideshare home. The number, which did not belong to the boyfriend, no longer contacted Nelson after that night.
Rurey submitted a search warrant for the phone number. When the results came back, he had a name: Charles Becker.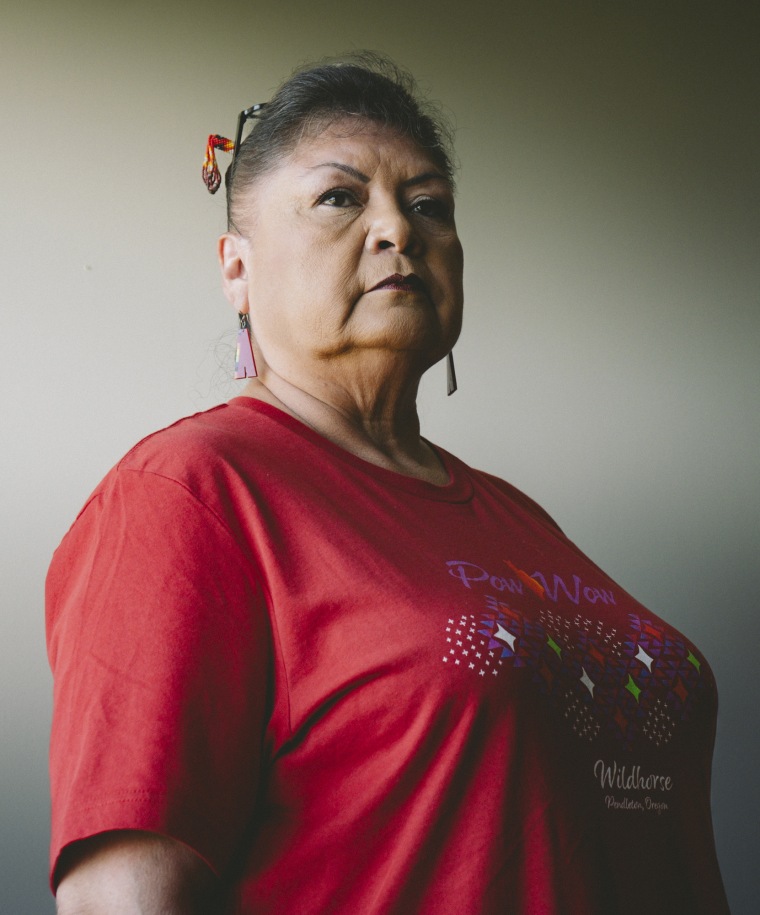 Piecing the puzzle together
Becker was already known to law enforcement.
His DNA was in state and federal databases after his arrest in the 2015 death of his 4-month-old son, who was found asphyxiated in the family's apartment after choking on a plastic garment bag, according to Whitman County prosecutors.
The death was ruled accidental, but Becker was charged with second-degree manslaughter and found guilty in 2016. He was sentenced to 27 months in prison — the maximum term given since he had no prior felony convictions, the Moscow-Pullman Daily News reported.
At his sentencing, the judge rebuked him: "I'm surprised your other children survived as long as they did. It's just outrageous, shocking and sickening."
DNA would prove to be a crucial component in Nelson's case.
A forensics examination of the synthetic rubber gloves found at the crime scene came back with a match to Becker's DNA, Rurey said. In addition, he said, the fingerprints on the empty beer cans collected from Nelson's apartment also matched him.
"I was onto Charles Becker fairly early in this case, but I had to keep an open mind," Rurey said. "Everything kept coming back to him."
Armed with the evidence, investigators took Becker in for questioning in early October. Rurey said Becker was read his Miranda rights and he agreed to be interviewed.
It was during that nine-hour interrogation, Rurey said, when Becker provided firsthand knowledge of details and events that only someone who participated in the crime would have known.
Becker said he knew Nelson and claimed they had a consensual sexual relationship, and admitted to having been with her on the night she died, according to the charging documents.
Rurey said he provided multiple, changing stories about how she died, even suggesting that another person was involved in her death. He then said Nelson's corpse was stored in a bedroom closet, and that he and another person would engage in necrophilia before disposing of her body because it became too degraded.
During the interrogation, Becker claimed he didn't dismember Nelson's body but assisted someone else in doing so, the charging documents say.
Rurey said there isn't any evidence that currently indicates a second person was involved. He said he hopes to interview Becker further to better understand how he came to know Nelson, although it appears they may have worked at the same transitional housing center at one point and had common acquaintances.
Morning Owl believes her sister was friendly with Becker and on the night of the domestic violence incident, she may have reached out to him for support.
"Unfortunately, that kindness was manipulated," Rurey said. "Becker even made the comment, something along the lines of, 'She was too nice.'"
Justice at hand
White, Nelson's longtime friend, said she met Nelson when they lived on the Yakama Reservation about a decade ago. White had been going through personal issues, and Nelson gave her a warm meal and a place to rest.
"We're all happy and grateful that they caught the person," White said. "I hope that he gets the heaviest hand of justice, whatever it is."
The majority of families whom White advocates for don't always receive the same resolute police work, she said. The lack of urgency is exacerbated by an undercount in cases, with Indigenous women misclassified as white or Hispanic; law enforcement often failing to note tribal affiliations in paperwork; and Native communities generally mistrustful of police amid pervasive cases of sexual violence and human trafficking.
While Rurey had not previously worked on a case of an Indigenous victim, he was conscious to tread carefully with Nelson's family and tribe. He traveled to the Yakama Reservation personally in October to deliver the news of Becker's arrest and discuss the case with them.
Morning Owl said how Rurey built a bridge throughout the process was important and necessary.
"Josh has been really good," she said. "He's a super good detective."
Rurey attended Becker's sentencing. He said solving the case was necessary, both in giving Nelson's family solace and also stopping a person who could have killed again.
"We definitely feel like we took a monster off the streets," Rurey said.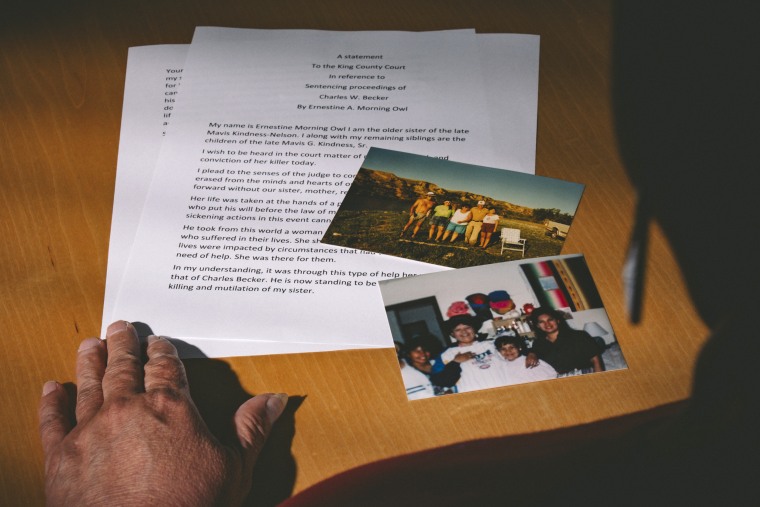 For Becker's sentencing, Morning Owl wrote a victim impact statement explaining how the loss of her sister has devastated the family. Becker was the type of person whom Nelson would help and befriend, she said, and he betrayed her kindness.
"He took from the world a woman who cared for the wellbeing of those who suffered in their lives," she wrote to the judge. "She showed compassion to those whose lives were impacted by circumstances that had them down and out in need of help. She was there for them."