A small aircraft crashed and caught fire on Saturday morning near a freeway in Santa Clarita, California, according to the Los Angeles County Sheriff's Department.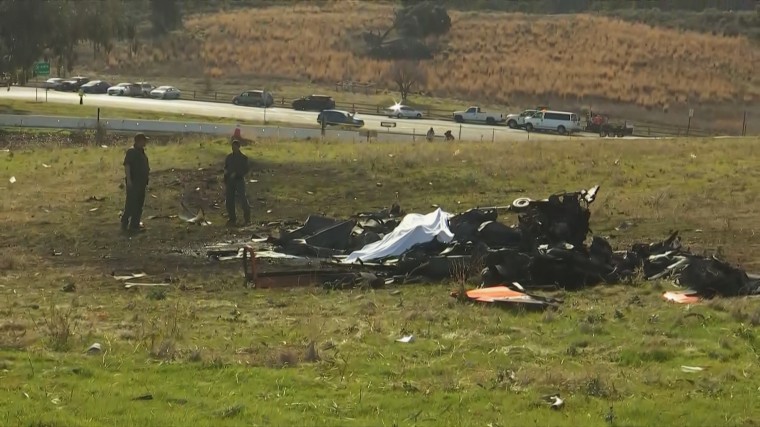 "Aircraft engulfed in flames," the sheriff's department tweeted Saturday.
The California Highway Patrol tweeted that the 14 freeway would be blocked for an "unknown duration due to police and FAA activity."
Authorities said the "sole occupant of downed aircraft in #Newhall is deceased on scene" and asked the public to avoid the area.
The Federal Aviation Administration said the plane was a "home-built TM-1 Thunder Mustang" and that it burned after crashing. They believe that only person on board was the pilot.
The FAA will assist the National Transportation Safety Board in investigating the cause of the crash.
"It typically takes the NTSB a year or more to determine a probable cause of an accident," the FAA said.