One person was killed and five others were injured in explosion along the Colonial Pipeline in rural Alabama Monday, not far where it burst last month, authorities said.
Colonial pipeline said in a written statement Monday night that a contract crew working along a gasoline pipeline in Shelby County "experienced an incident when the trackhoe it was using hit the line."
"Gasoline was ignited and caused a fire, which continues to burn," the statement said.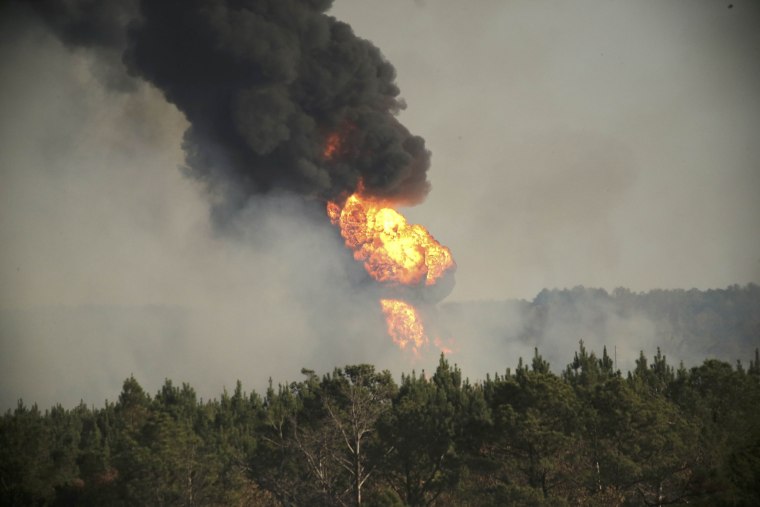 Five were taken to Birmingham-area hospitals, the company said. "Our deepest condolences go out tonight to the family and friends of the person who was lost today, and our thoughts and prayers are with those who were injured," the company said.
The explosion shortly after 3 p.m. sent flames soaring over the forest about a mile west of where the pipeline burst in September, Gov. Robert Bentley said in a statement. That rupture led to gasoline shortages across the South.
People within 3 miles of the blast site were being evacuated, the governor said. It was earlier reported that seven injured workers were taken to hospitals for treatment.
Georgia-based Colonial Pipeline said in the statement that its two mainlines that traverse Shelby County were shut down, and they remained down late Monday night.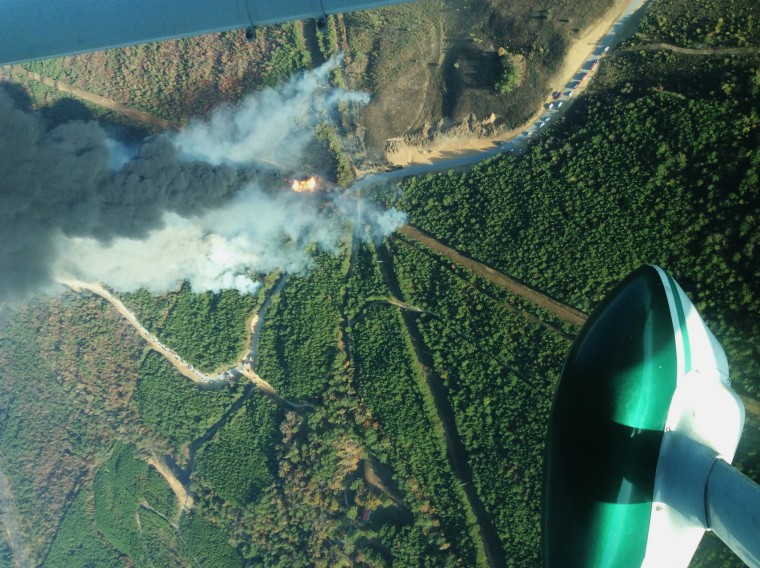 The company's statement did not address how Monday's explosion might affect the availability of gasoline, and said more information would be released as it becomes available.
In September, the Colonial Pipeline leaked thousands of gallons of gas southwest of Birmingham near Helena and led to dry fuel pumps in several Southern states — for days, in some cases. There was no immediate indication whether or not Monday's explosion will lead to similar shortages.
Colonial Pipeline, based in Alpharetta, Georgia, transports more than 100 million gallons of products daily to markets between Houston and New York City, serving more than 50 million people, it says on its website. They include petroleum products such as gasoline, diesel fuel and jet fuel. Authorities have not said which type of fuel was involved in the explosion Monday.