A small airplane crashed in Texas on Sunday, killing all 10 people on board, officials said.
The Beechcraft BE-350 King Air crashed into a hangar while it was taking off from the Addison Airport, said Mary Rosenbleeth, a spokeswoman for the city, north of Dallas.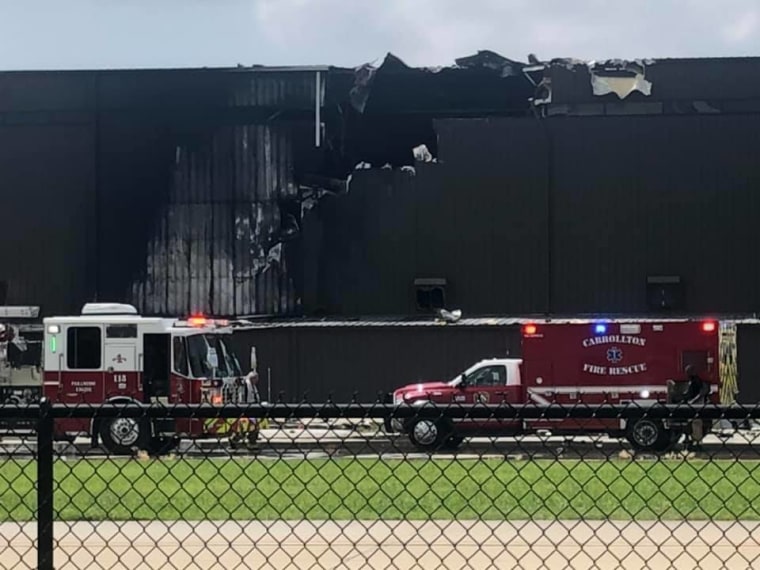 No one was inside the privately owned hangar at the time, but a jet and a helicopter were damaged, said Bruce Landsberg, an official with the National Transportation Safety Board.
The twin-engine Beechcraft was destroyed by a fire after the crash, the Federal Aviation Administration said.
Jennifer Rodi, an NTSB investigator, added that the plane had been damaged by "impact forces."
Two of the 10 killed were crew members, and the others were passengers, Landsberg said, adding that the plane was traveling to St. Petersburg, Florida.
The plane was recently owned by a charter company in based in Chicago, but may have changed hands recently, officials said, according to NBC Dallas-Fort Worth.
An FAA spokesperson said the aircraft was registered under a new tail number in April, but the plane was using the old tail number during the doomed flight and investigators will work to find out why as part of the probe into the crash.