A Maryland mother is raising alarms after her 10-year-old son with disabilities was questioned by police at his school after he played with toy money on a school bus.
In a Change.org petition, Tiffany Kelly called out police in Montgomery County, Maryland, for what she said was "over-policing of minority children."
She also criticized officials at her son's school for not calling her to let her know about the incident with a police officer in mid-May.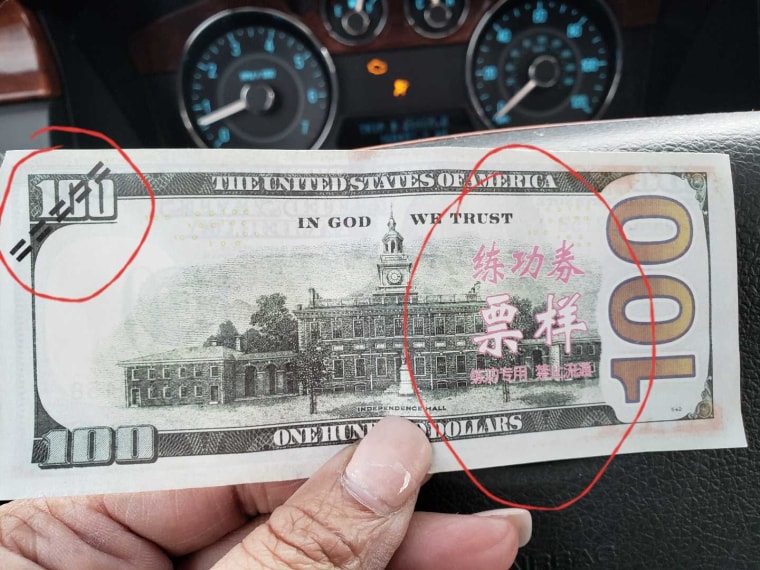 "I was completely disregarded as my son's parent," she wrote in the petition, which had garnered more than 400 signatures as of Wednesday morning. "Someone please help me understand why my child with disabilities is being questioned without me knowing or present?"
Kelly, a mother of three who moved to Chevy Chase, Maryland, in December, said her son was playing with toy money purchased on Amazon that has "bright pink Asian symbols on the front and back" and dotted lines on it so it won't be mistaken for real money.
The child, a fourth-grader with Montgomery County Public Schools system, was passing out the fake money to other children on the bus on May 14 as part of his effort to socialize, which Kelly said he struggles with.
She said the police were called after one of the bills was found on the bus.
"The police came to the school to question my son," she wrote on the petition. "Outrageous. I did not know any of this occurred until almost 4 pm, at the end of the school day, when the officer decided to call me. She further let me know that fake/play/counterfeit money is not illegal unless someone tries to spend it; he absolutely did not.
Kelly told NBC News in a phone interview on Wednesday that she does not know how long the officer questioned her son.
"By her own admission, no crime had been committed," Kelly said. "At what point do officers determine that a law has not been broken and they move on?"
Kelly said she believes her son was questioned because he is a minority.
"I just don't think I would have heard about this happening if he wasn't black," she said.
Chevy Chase is a mostly white, affluent suburb of Washington, D.C. Of its 9,500 residents in 2010, five percent were black and 85 percent white, according to the U.S. Census.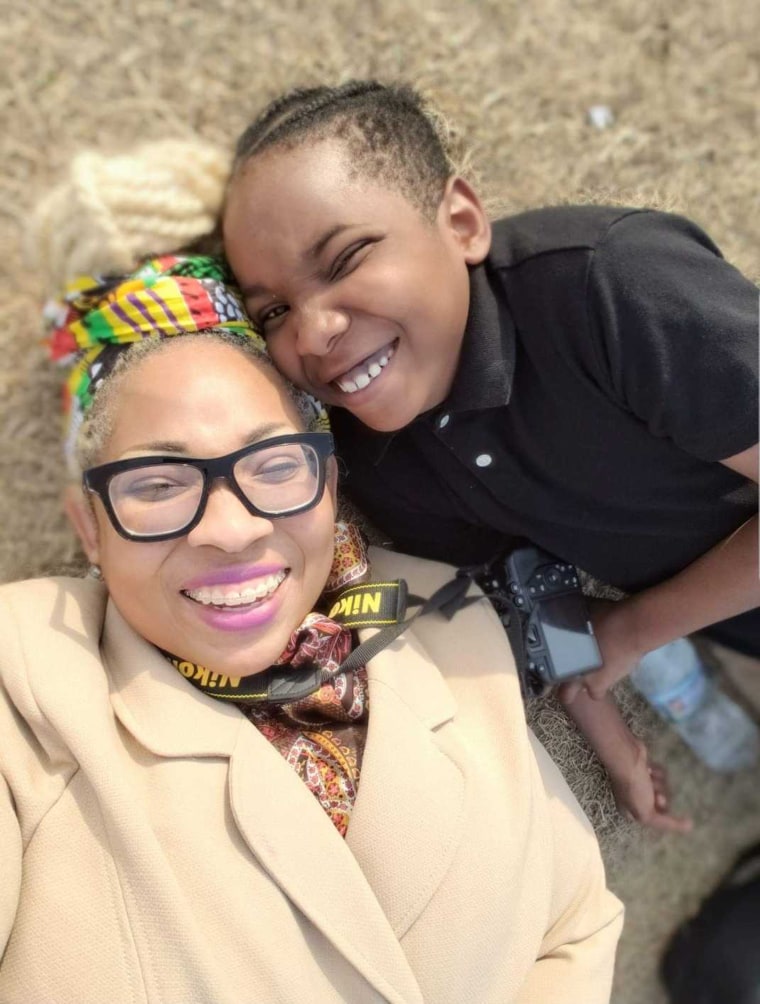 A spokesman for the Montgomery County Public Schools told NBC News that its practice is to contact authorities if there is suspicion or evidence that a student is trying to use counterfeit money to purchase something.
In the case of Kelly's son, "the police should not have been called," the spokesman said.
"MCPS staff are actively working with the parent to address her concerns," the spokesman said. "There were some clear missteps on our part and we are working to ensure the process is clear moving forward for staff and that incidents like this do not happen again."
Montgomery County police did not immediately return calls from NBC. The police department told NBC Washington that there was no racial profiling in its investigation into the money.
Kelly said she has not removed her son from the school, but decided to share her story to help prevent such an incident from happening to other children.
"We need change from the top down," she said. "Officers need clear perimeters."