A Texas grand jury returned indictments Tuesday against 106 of the 177 people who were arrested after a shootout between cops and members of two motorcycle clubs left nine people dead at a Waco restaurant in May.
The McLennan County grand jury returned true bills accusing the 106 suspects of engaging in organized criminal activity, with the underlying offenses being murder and aggravated assault, District Attorney Abel Reyna said Tuesday night in Waco.
Charges against the 71 other suspects weren't presented Tuesday but will be "at a later time," Reyna said.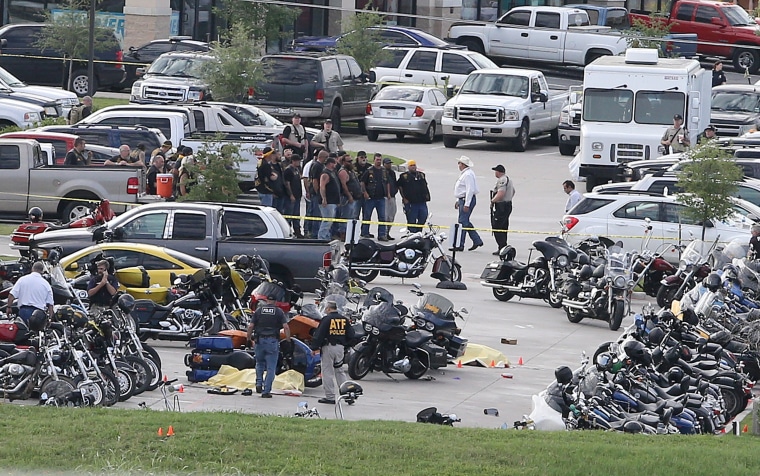 The indictments weren't made public, and the identities of the 106 suspects weren't released.
"We're not done," Reyna said. "We still have a lot of work to do."
Nine bikers were killed and more than 20 other people were injured in the shootout May 17 at the Twin Peaks sports bar in Waco. Nearly all of the suspects are free on bond.
Related: Waco Biker Brawl: Scores Arrested After Shootout at Twin Peaks Bar
More than 430 weapons were recovered from the scene, including 151 firearms, according to a police incident report. Police said in June that three officers fired 12 shots, but they haven't said whether the bullets hit anybody.