A 10th child has died following an adenovirus outbreak at a New Jersey pediatric rehabilitation facility, state health officials announced late Wednesday.
The dead, along with 17 children who have fallen ill, have all been "associated" with the outbreak of adenovirus infections that normally cause only cold- or flu-like symptoms but which can be deadly for those with weak immune systems, according to the state Department of Health.
The deceased and the surviving patients were described in a statement as "medically fragile." The facility, the Wanaque Center for Nursing and Rehabilitation in Haskell, provides long-term pediatric care, state health officials said.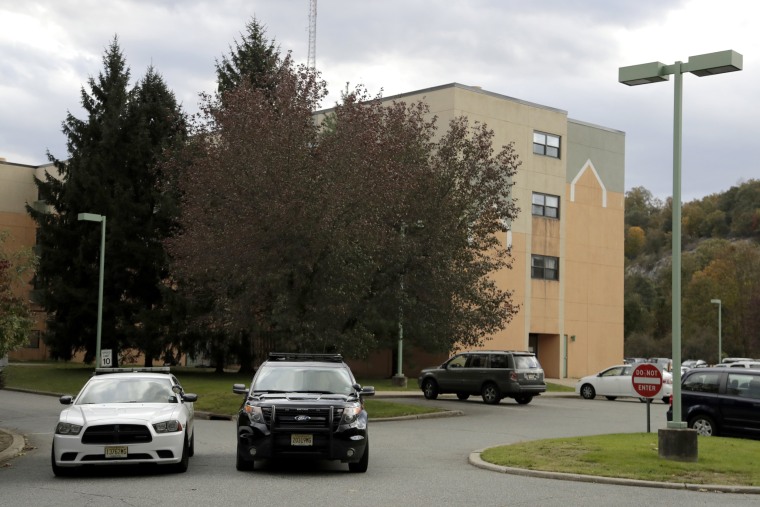 "The loss of these young lives is heartbreaking," New Jersey's health commissioner, Dr. Shereef Elnahal, said in a statement. "We are working closely with the facility to conduct respiratory illness surveillance and ensure all infection control protocols are continuously followed."
The U.S. Centers for Disease Control was assisting state health officials with testing for the respiratory virus. The facility has agreed not to accept new patients as the outbreak is investigated, the health department said.
The names of the dead have not been released.
State health experts believe the children were exposed between Sept. 26 and Oct. 29, but symptoms can appear as many as 14 days after exposure. The outbreak was reported to authorities Oct. 9, the state health department said.
New Jersey Health officials previously said Wanaque was cited in 2016 and 2017 for washing deficiencies, improper storage of syringes, failure to disinfect surfaces and other issues.
However, on Tuesday the department said in a statement that an unannounced inspection Oct. 21 found that "the facility had deficiencies that did not indicate substandard care was delivered."
On Wednesday health officials said preliminary tests appear to have ruled out any connection between the Wanaque outbreak and one affecting children at Voorhees Pediatric Facility in Voorhees.
A team of infection control experts was scheduled to visit the Wanaque center in November "to conduct training and assessments of infection control procedures," the state health department stated.