Nearly a dozen visitors were injured after a platform leading to a historic Maine lighthouse collapsed Saturday, during the state's annual event to encourage tourism to lighthouses.
Visitors to the Doubling Point Lighthouse fell into the rocks and mudflats on the river's shoreline after the last portion of the ramp that went to the lighthouse had collapsed, according to a statement from Bath Deputy Fire Chief Chris Cummings.
Five people were taken to local hospitals and another six were treated at the scene, but none of the injuries were life threatening, Cummings said.
The collapse occurred on Maine Open Lighthouse Day, an annual celebration sponsored by the U.S. Coast Guard during which tourists are encouraged to visit dozens of historic lighthouses throughout the state.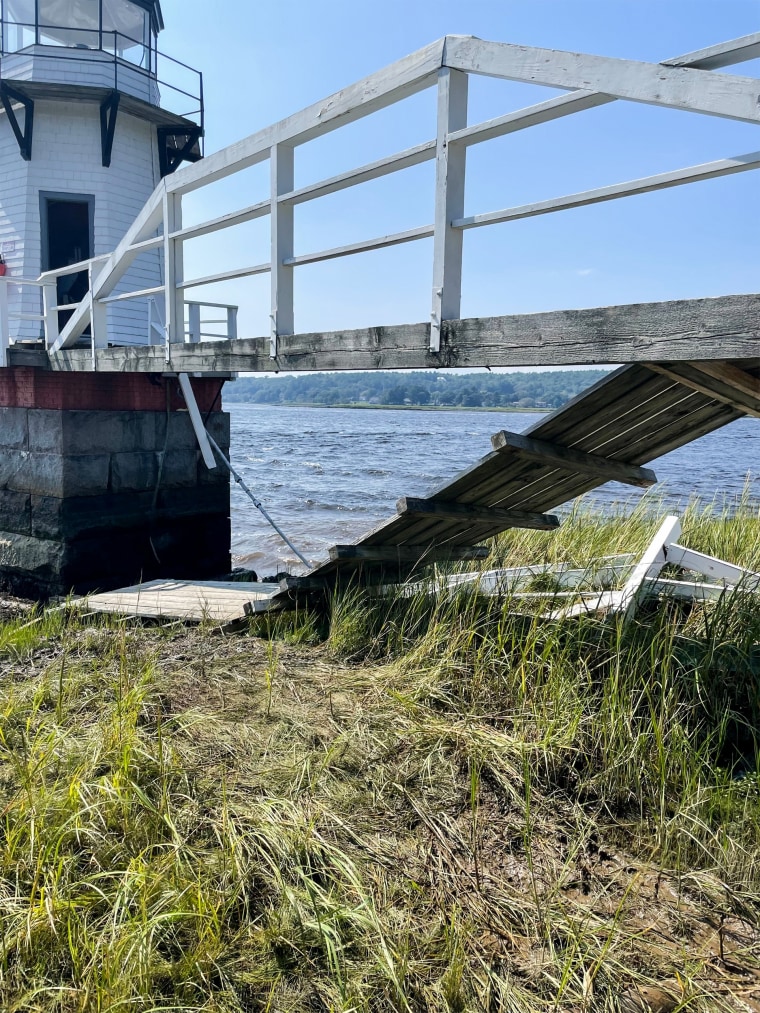 The Friends of Doubling Point Light, which manages the lighthouse, told The Associated Press there was no timeframe yet for the platform's repair. The lighthouse's website states it's closed to visitors until further notice.
The Doubling Point Lighthouse is an active lighthouse used to help aid the Coast Guard, according to the American Lighthouse Foundation.
The government bought the plot of land on which the lighthouse sits in Arrowsic, in 1896 after an annual report urged a need for fog lights along the Kennebec River, according to the lighthouse website.
"In 1899 the lighthouse was moved from its original foundation to its present location at the end of a long catwalk that extends through the marsh and into the Kennebec River," the website says.
Friends of the Doubling Point Light raised the $50,000 to rebuild the lighthouse's foundation. The entire project was completed in 2001, which included a rebuild of the walkway to the lighthouse and a new coat of paint.