An 11-year-old girl who was suspected of stealing food from a Cincinnati supermarket was tased by an off-duty police officer on Monday night.
The girl, who was suspected of stealing items from a Kroger store, was shocked with a Taser stun gun after she allegedly ignored an officer and started to walk away, Cincinnati police said in a statement.
"It hit my back real fast and then I stopped, then I fell and I was shaking and I couldn't really breathe," the girl, Donesha Gowdy, told NBC News in an interview alongside her mother. "It's just like you're passing out but you're shaking."
The fourth-grader said that she did not try to fight the officer and that she was not aggressive toward him.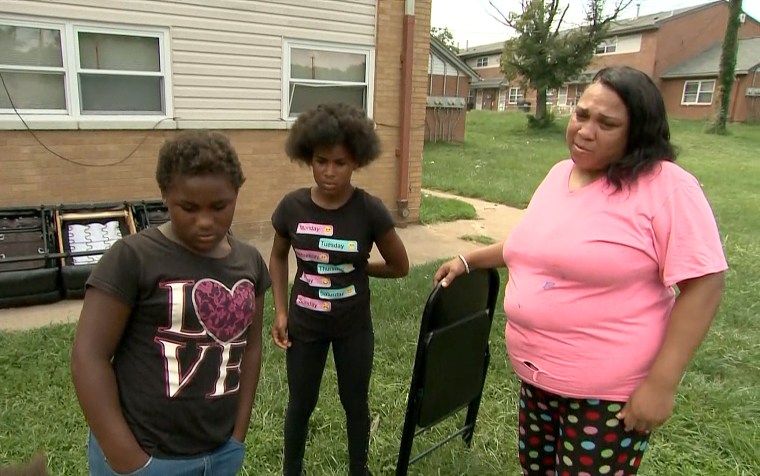 The officer who stunned the child was identified as Kevin Brown, 55, in court documents. Police said he was working off-duty as a security guard.
Cincinnati police department procedure says officers should avoid using tasers on children under 7 or on people over 70.
"I'm not saying what she did was cool, I'm not saying that, but what he did was totally wrong," the girl's mom, Donna Gowdy, told NBC News."Whoever thought of these rules needs to step back and think. I'm not just worried bout my own [child]. I'm not trying to see any kid get done like that."
The procedure also states that "an individual simply fleeing from an officer, absent additional justification, does not warrant the use of the TASER."
"We are extremely concerned when force is used by one of our officers on a child of this age," Cincinnati Police Chief Eliot K. Isaac said in the statement. "As a result we will be taking a very thorough review of our policies as it relates to using force on juveniles as well as the propriety of the officers' actions."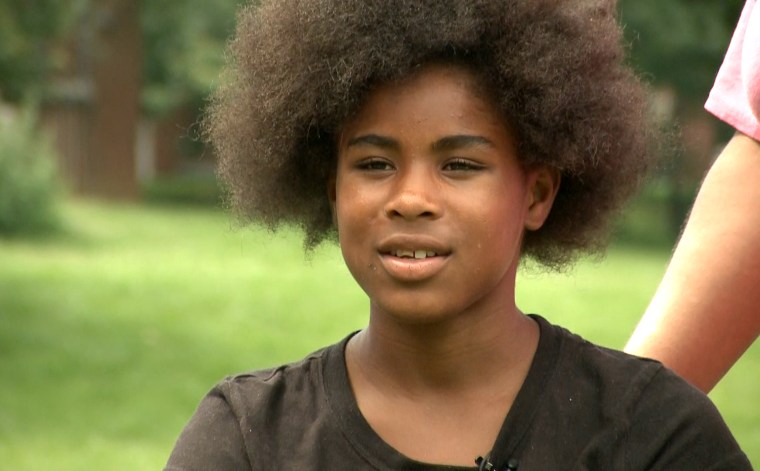 Donesha was charged with theft and obstructing official business. She was taken to a children's hospital after the incident and eventually released to one of her parents, according to the police statement.
"We are saddened by this situation," a spokesperson for Kroger said in a statement. "Nothing is more important to us than the safety of our customers and associates. Our thoughts are with the family and child."
Joseph Blaettler, a retired deputy chief of police in New Jersey with 30 years of experience, told NBC News that the incident appears to be an "unreasonable" use of force.
"Use of force comes down to what's reasonable and what's not reasonable. So it comes down to what the officer was facing," said Blaettler. "Generally speaking, tasing an 11-year-old, in my opinion, would be unreasonable."
Brown tried to turn on his body camera but it did not do so immediately, only providing footage from after the incident, police said, according to NBC affiliate WLWT. Brown has been placed on restricted duty, the station reported.
An investigation has been opened by Vice Mayor Christopher Smitherman, according to the station.
The girl's mother noted that the officer didn't know how old her daughter was or if she had a condition, like asthma, that could have resulted in a serious health emergency.
"I told my daughter: 'I hope you learn from this. You risked your life over some candy,'" Donna Gowdy said.