A dozen people were injured when the second floor of an apartment building collapsed late Saturday in west central Pennsylvania, just over a mile from Indiana University of Pennsylvania, state police said.
Injuries "ranged from minor to serious" at the Elm by Traverse Commons apartment complex in White Township, in Indiana County, about 66 miles northeast of Pittsburgh, said Trooper First Class Clifford Greenfield, a spokesman for the state police. The complex advertises its apartments as off-campus housing for students of the nearby university; it was not yet known whether any of the injured were students.
The 12 injured people were treated at the scene, and seven were taken to a hospital for further treatment, Greenfield said. Their conditions were not immediately available Sunday afternoon.
Police believe least one other injured person went to the hospital in a private car, Greenfield said.
When the first trooper arrived just before midnight, he was approached by several "frantic people" who told him "that the floor had collapsed in the apartment and multiple casualties were identified," said Greenfield, who added that the initial caller reported someone lying in the road near Medlar and Copper Beech drives.
Greenfield said that "several people" were in the apartment at the time of the floor collapse but that police do not know exactly how many.
Some escaped through a broken window on the first floor, which caused "many injuries," Greenfield said. Members of the Indiana Fire Association searched the building and did not find anyone else trapped inside, Greenfield said.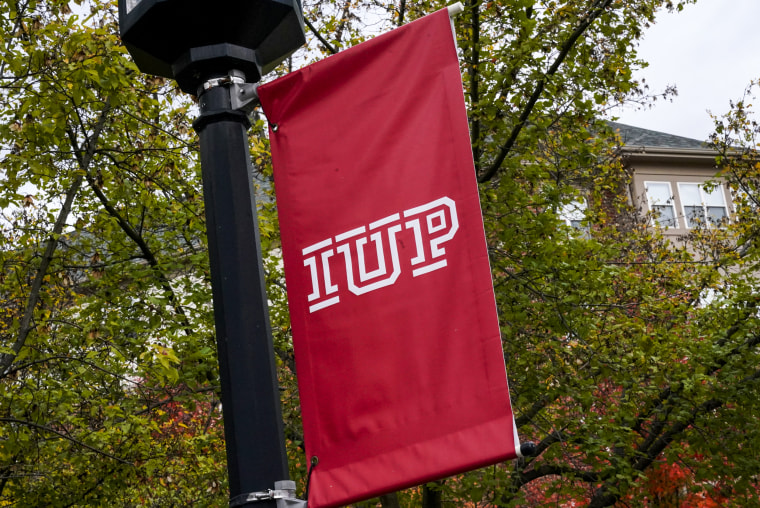 The cause of the collapse remains under investigation, said Myles Snyder, the communications director for the Pennsylvania State Police.
The apartment management company secured the property to prevent re-entry, Greenfield said. Police did not provide an exact address of where the collapse occurred.
Traverse Commons representatives did not respond to a call or an email seeking comment Sunday afternoon.
University spokesperson Michelle Fryling said officials will offer help, including short-term housing, to affected students and their families if necessary, adding that officials still do not know how many people involved in the incident are IUP students.
Greenfield said it is unclear how many of those involved were university students or visiting guests during what has been dubbed "IUPatty's weekend," a delayed St. Patrick's Day celebration.
The off-campus festivities, which have taken place in Indiana for years, have sometimes caused problems. In 2014, police responded to dozens of calls amid crowded borough streets, one of which was packed with hundreds of people, some of whom got into brawls that were recorded and posted online. In 2017, two off-campus shootings were reported.