Looting exploded overnight in Philadelphia for a second time this week, with six people arrested. 
At least eight businesses — including a Walgreens, a Family Dollar, an Auto Zone and a smoke shop — were burglarized overnight, Philadelphia police said Thursday. 
Five incidents were in the northeast police division, two in the northwest police division and one in the east police division.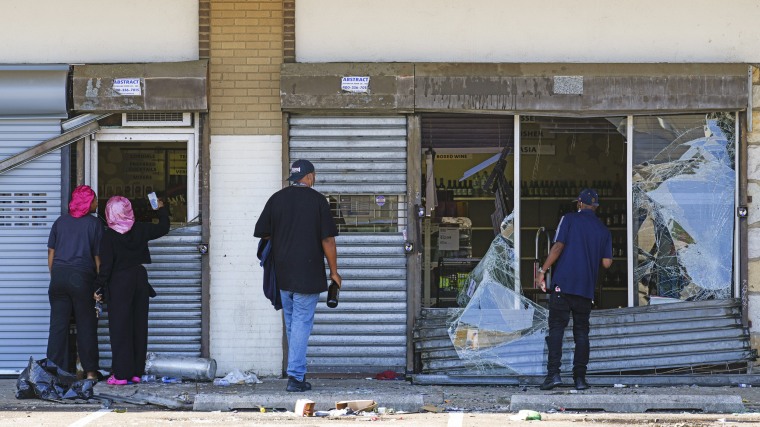 Six people were arrested. Police initially said 12 people were arrested but later corrected the number to six.
Fifty-two other people were arrested Tuesday night after a crowd of young people broke into stores in the Center City area and other parts of the city. The chaos led police to bolster their presence Wednesday.
The Pennsylvania Liquor Control Board, which oversees the state's liquor stores, indefinitely closed all Fine Wine & Good Spirits locations in Philadelphia on Wednesday after at least 18 of its stores were targeted Tuesday night.
But the closures didn't appear to stop theft. A Fine Wine & Good Spirits on Adams Avenue in Lawncrest was broken into early Thursday, The Philadelphia Inquirer reported. 
Tuesday's looting erupted on a day of protests over the dismissal of charges against Police Officer Mark Dial in the shooting death of Eddie Irizarry. 
Interim Police Commissioner John Stanford said that the thefts weren't connected to the demonstration and that the looters weren't protesters. Mayor Jim Kenney called the break-ins "a sickening display of opportunistic criminal activity." 
The Philadelphia district attorney's office disagreed with the judge's decision to dismiss the charges against Dial, and a notice of refiling of criminal charges was filed in court later Tuesday.   
Irizarry's family also filed a wrongful death lawsuit against Dial and his partner on the force Wednesday.