A circus promoter couple is accused of abusing, chaining and starving their 12-year-old son prior to his death in Indiana last week, authorities said.
Luis Posso, 33, and his wife, Dayan Median Flores, 26, were charged Friday with felony neglect of a child after the boy, Eduardo, died shortly after he was brought to a local hospital in Bloomington on Thursday, according to a statement from the Monroe County Sheriff's Office.
Eduardo was Posso's son and Flores' stepson. Three other children in Posso and Flores' care, who were found to be completely healthy, were placed with child protective services, the statement said.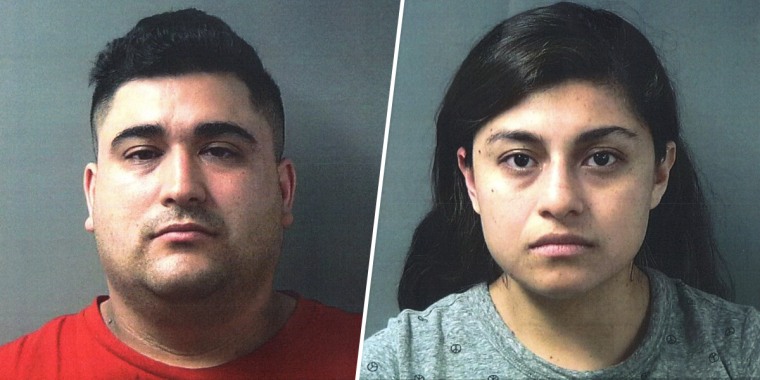 Posso and Flores work as promoters for a circus that tours around the country, and were staying with all four children at a motel in Monroe County, according to sheriff's deputies. After Eduardo's death, detectives searched the motel room, where they found a box of restraints, including a dog collar with shocks.
Cellphone video showed Eduardo restrained in the bathtub, while Flores and the other children came and went from the bathroom without acknowledging him, and investigators discovered a selfie Posso took with the boy while restrained.
An image obtained by NBC affiliate WTHR in Indiana shows chains among the restraints used on Eduardo.
Monroe County Coroner Joni Shields said she discovered bruises all over Eduardo's skeletal frame, according WTHR. He weighed about 50 pounds and had zero-percent body fat at the time of his death.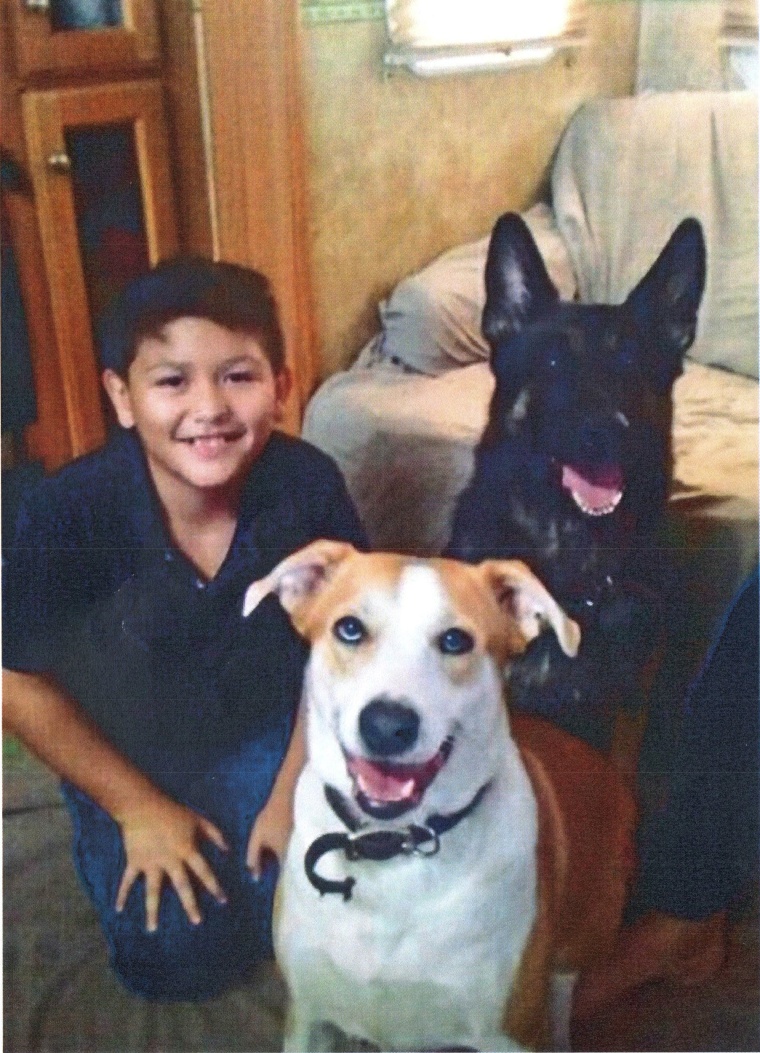 Posso and Flores denied starving Eduardo but said they physically abused him because he "acted up more than the other kids," according to investigators.
Monroe County Sheriff Brad Swain said the boy likely suffered a slow and painful death.
"I cannot think of, in 30 years, a case like this. It's beyond anything I've worked," Swain said. "Everybody involved with this case has been very deeply affected and will be affected until the end of our career, let alone the end of our lives. I mean, there's really no words for this type of abuse."
Posso and Flores are being held at the Monroe County Jail, according to jail records.
Authorities said they will face murder charges once the coroner determines the boy's cause of death. Sheriff's deputies also said that the investigation will span several jurisdictions since the family traveled so often.