A 12-year-old Missouri girl who was struck by a St. Louis County police car last month has died, a police spokesman said Friday.
The St. Louis County Police Department said it was made aware of Akeelah Jackson's death on Nov. 12, nearly four weeks after a 25-year-old officer pursuing a vehicle hit the girl as she was crossing the street around 6 p.m. on Oct. 14.
Sgt. Benjamin Granda, a spokesman for the department, said it is believed that the officer was trying to catch up to the vehicle to conduct a traffic stop. The officer did not have his lights or sirens on at the time of the accident.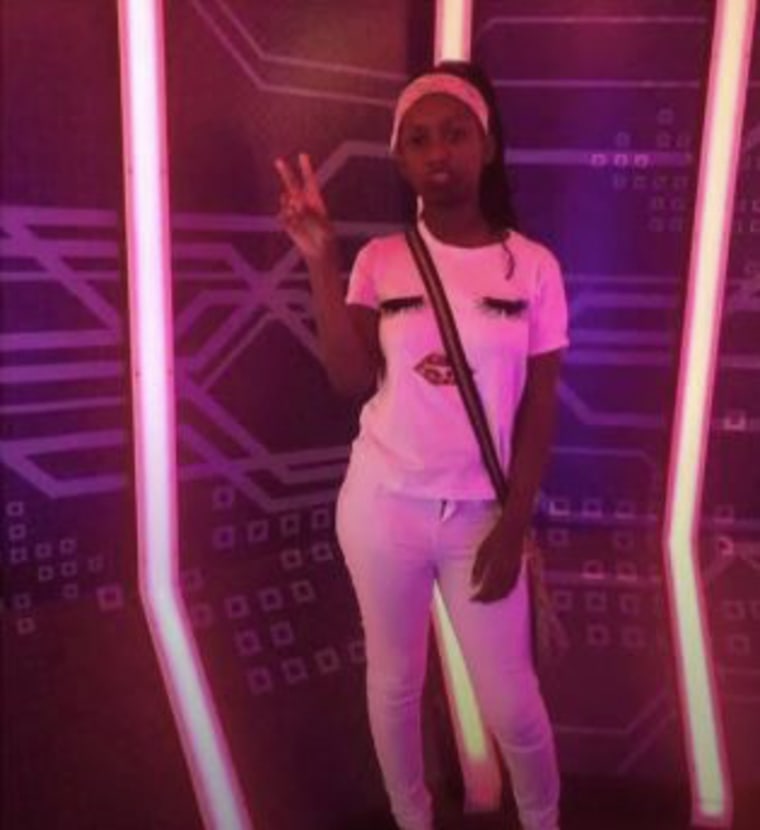 The county police department is conducting an internal investigation, and Granda said they hope that review will reveal why the officer's light and sirens were not activated on his marked police vehicle.
The officer, whom police are not naming, was not injured. Akeelah was taken to the hospital in critical condition.
The girl's father, Willie Jackson, told NBC affiliate KSDK in St. Louis during an October interview that both of Akeelah's legs, both of her arms and her jaw were broken. She also suffered skull and wrist fractures.
"She broke or fractured every bone in her body, except her two feet," he said.
KSDK reported that Akeelah was leaving a Family Dollar store and was attempting to cross a four-lane street when she was hit. Her father said she had made that trip from her home nearby plenty of times by herself.
The Bureau of Professional Standards is investigating the officer's actions during and leading up to the incident, Granda said. The St. Louis Metropolitan Police Department is handling the investigation into the crash.
The officer remains a member of the St. Louis County Police Department and is "currently serving in an administrative capacity," Granda said.