Seven cows were killed and six more euthanized, after a tractor-trailer carrying them rolled over exiting a highway in Connecticut early Thursday, officials said.
The tractor-trailer, which was carrying 44 cows, rolled over on an off-ramp of Interstate 84 in Newtown, Connecticut State Police said in a statement. The driver was not injured.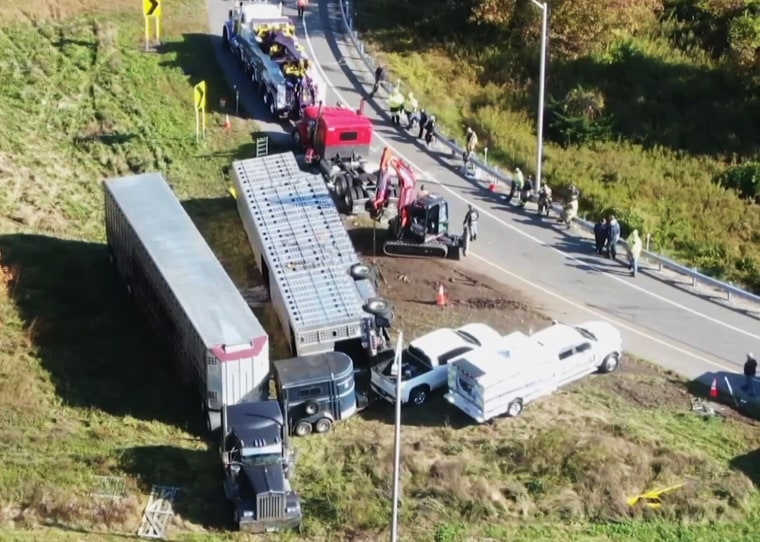 Officials from the state Agriculture and Transportation departments determined that six of the cows should be euthanized for their injuries after a consultation with a state veterinarian.
The 31 remaining animals were loaded onto a new trailer and will also be evaluated by state veterinarians.
"The decision to euthanize was made in coordination with the owner based upon the circumstances present and to prevent further suffering of the animals," the Agriculture Department said in a statement. "The meat from these animals is not fit for human consumption."
The department said the trailer was moving the cattle from Maine to Ohio, NBC Connecticut reported.
The Energy Department and the Environmental Protection were also called to the accident to address a fuel spill.
All westbound lanes of I-84 were shut down.