Fourteen people were shot, one fatally, at a hookah lounge in Las Vegas, police said.
The shooting happened around 3:15 a.m. Saturday at a location on East Sahara Avenue. Police said a party was taking place at the venue when an altercation broke out between two or more men.
Gunfire followed, said Las Vegas Metropolitan Police Department homicide and sex crimes Captain Dori Koren.
The victims were taken to the hospital with two in critical condition, according to the Las Vegas Metropolitan Police Department. The person killed is a man but police did not release any other information about him.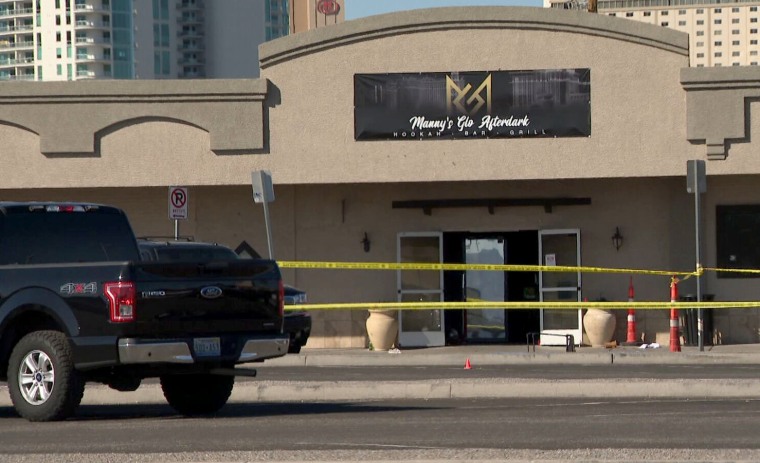 Authorities initially said in a news release that the "subjects exchanged gunfire, striking multiple people." At a press conference Saturday, Koren said detectives aren't sure if there were multiple shooters because evidence was still being processed.
"We're not really sure exactly what kind of weapon was used, or exactly if there were two shooters," he said. "We believe there was an exchange of gunfire, but we're still looking into all of information."
The location was identified by the Las Vegas Review-Journal as Manny's Glow Ultra Lounge & Restaurant.
A phone call to the lounge went unanswered.
No arrests have been made and the investigation remains ongoing.