An explosion at a New Hampshire ball-bearings plant injured 15 people, including at least two seriously, authorities said Monday.
A spokeswoman for Monadnock Community Hospital said 15 patients were received there, and two of those were airlifted to other hospitals. The rest were treated and released, she told NBC News.
First responders were early Tuesday still attempting to determine what caused the blast, which could be felt from a quarter of a mile away, The Associated Press reported. The report said none of the injuries were thought to be life-threatening.
Plant machine operator Paul Clark told the AP he was outside in the parking lot when he heard the explosion.
"I was in my car backing out when I felt a rumble and heard a bang," he said. "I looked up, and snow on the building's roof was flying into the wind."
Aerial video showed windows blasted out of a long section of the sprawling building housing New Hampshire Ball Bearings in Peterborough. The police chief said the explosion occurred on the plant's first floor, NBC station WMUR reported.
"It shook our building, shook the plate glass in our showroom," Steve Bourgeois of Peterborough Collision told WMUR. He said the shop was 200-300 feet away from the plant.
The company says on its website that it manufactures ball bearings for the aerospace, defense, medical and technology industries.
Peterborough is about 70 miles northwest of Boston.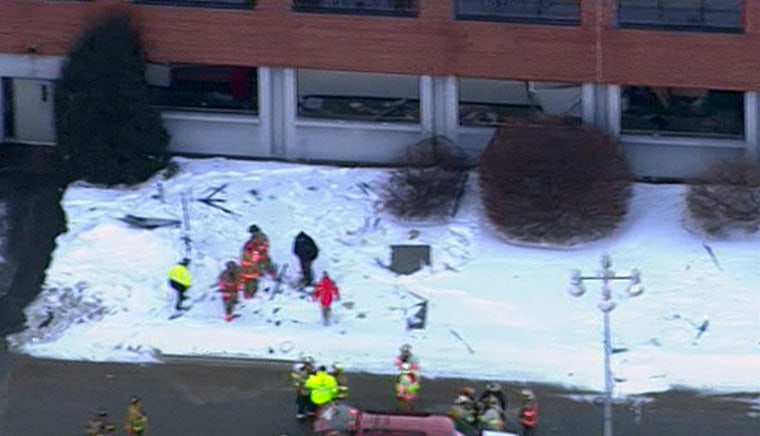 — Gil Aegerter