It was 150 years ago Tuesday that President Abraham Lincoln was shot to death by John Wilkes Booth, and to mark the anniversary, The Associated Press dusted off its original report of the assassination.
To say the least, it was not in keeping with the news-writing conventions of today. The first mention of the shooting itself came in the second paragraph — after a description of what a crowd-pleaser the play was at Ford's Theatre.
WASHINGTON, APRIL 14 — President Lincoln and wife visited Ford's Theatre this evening for the purpose of witnessing the performance of 'The American Cousin.' It was announced in the papers that Gen. Grant would also be present, but that gentleman took the late train of cars for New Jersey.The theatre was densely crowded, and everybody seemed delighted with the scene before them. During the third act and while there was a temporary pause for one of the actors to enter, a sharp report of a pistol was heard, which merely attracted attention, but suggested nothing serious until a man rushed to the front of the President's box, waving a long dagger in his right hand, exclaiming, 'Sic semper tyrannis,' and immediately leaped from the box, which was in the second tier, to the stage beneath, and ran across to the opposite side, made his escape amid the bewilderment of the audience from the rear of the theatre, and mounted a horse and fled.The groans of Mrs. Lincoln first disclosed the fact that the President had been shot, when all present rose to their feet rushing towards the stage, many exclaiming, 'Hang him, hang him!' The excitement was of the wildest possible description...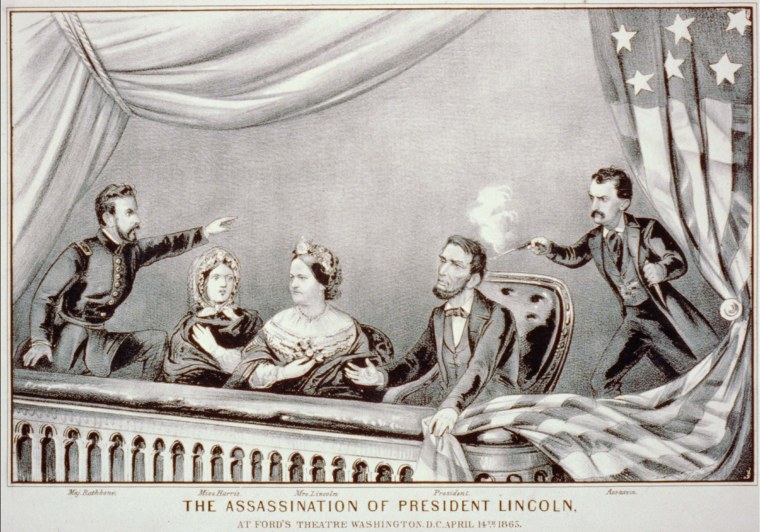 PHOTO GALLERY: Lincoln Ever-Present, 150 Years After Death
The conclusion that "all hope was lost" didn't appear until the ninth paragraph.
The New York Times — then The New-York Times — got to the point a little faster ... but even then only after an attendance report:
This evening at about 9:30 P.M., at Ford's Theatre, the President, while sitting in his private box with Mrs. Lincoln, Mrs. Harris, and Major Rathburn, was shot by an assassin, who suddenly entered the box and approached behind the President.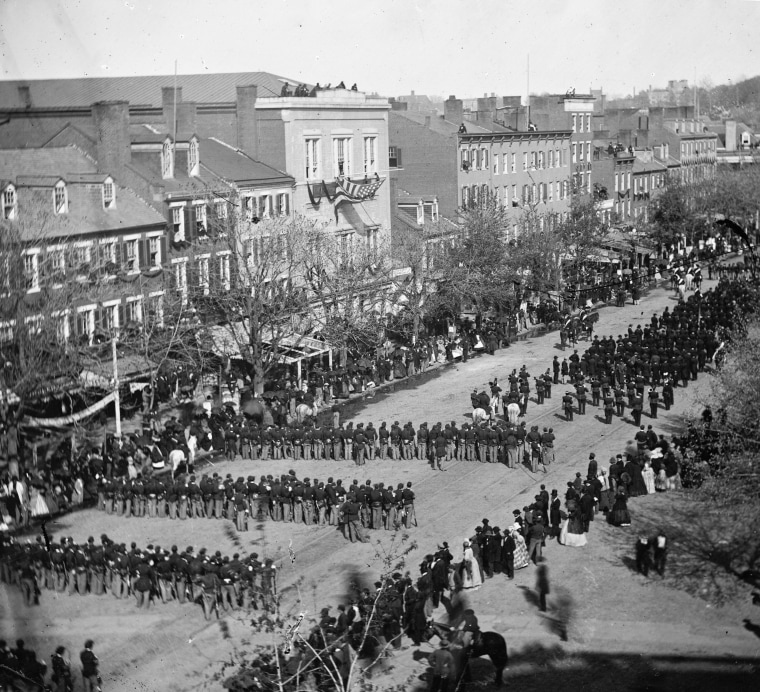 — Erin McClam