Eighteen children were injured as a fire erupted Wednesday afternoon at a day care center in the basement of a home in the Queens borough of New York City, fire officials said. 
The New York City Fire Department got a call after 2 p.m. Wednesday and found a "heavy fire" at a residence around 72nd Drive and 147th Street.
Fire marshals said a lithium-ion battery sparked the blaze.
The fire department said 18 pediatric patients were removed from the building, one of whom was in critical condition in a hospital. The 17 others were stable and refused medical attention at the scene.
Firefighters removed one of the pediatric patients from the fire area in the basement, officials said.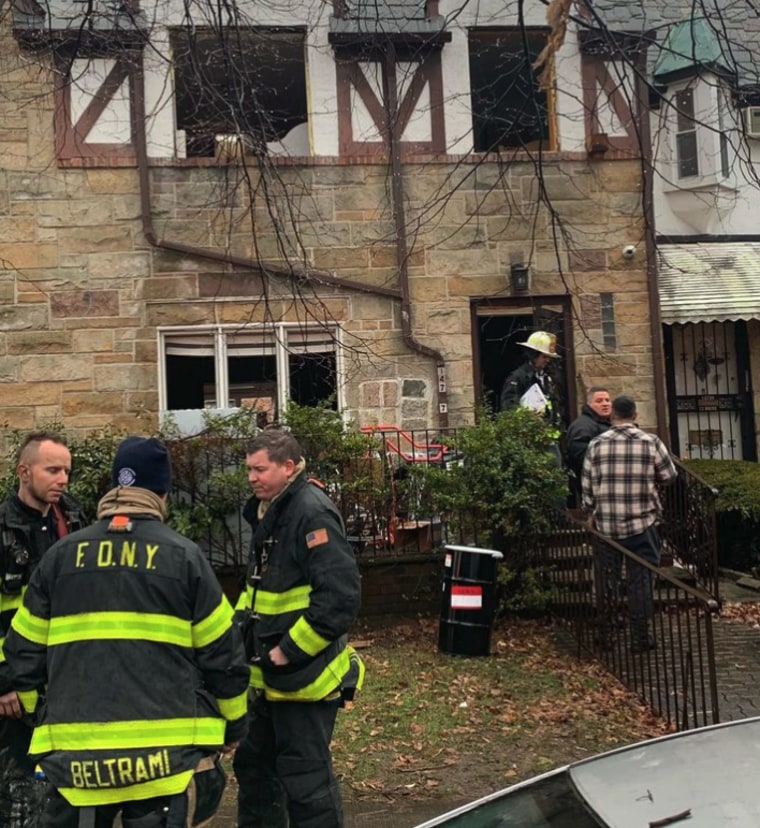 The fire was under control about 40 minutes after firefighters arrived and confined to the basement. 
The NYC Department of Buildings said inspectors observed two commercial businesses, a day care center and a dental lab, operating in the basement of the two-story, single-family home. 
After the inspection, the department issued violation notices for construction work done in the cellar without Buildings Department work permits and for occupying the cellar "contrary to city records," it said.
The department said the cellar was intended for "accessory storage," not to operate the two businesses.
"In the interest of public safety, and due to the severe extent of the damage from the fire, we issued a Full Vacate Order for the building," a spokesperson for the department said.
The fire department's chief of fire operations, John M. Esposito, warned about the danger of charging lithium-ion batteries in homes. 
"The lithium-ion batteries, we've been having problems with them the last few years in scooters and bikes and charging them, the mismatch of the batteries and the charging cords and lower-quality batteries," he said. "They should not be charged in the entranceway or pathway to leave your house or apartment. You should not charge them overnight. ... Charge them in a room with a closed door while you're awake and alert and at home."