Pythons present a low risk to visitors to the Florida Everglades, according to officials, but you'd probably still want to steer clear of this mammoth Burmese python recently captured by University of Florida researchers.
Caught along a popular wildlife-watching trail in Everglades National Park, the snake was a female measuring 18 feet, 3 inches, and weighing 133 pounds.
According to state wildlife officials, the longest python ever caught in Florida was 18 feet, 8 inches long.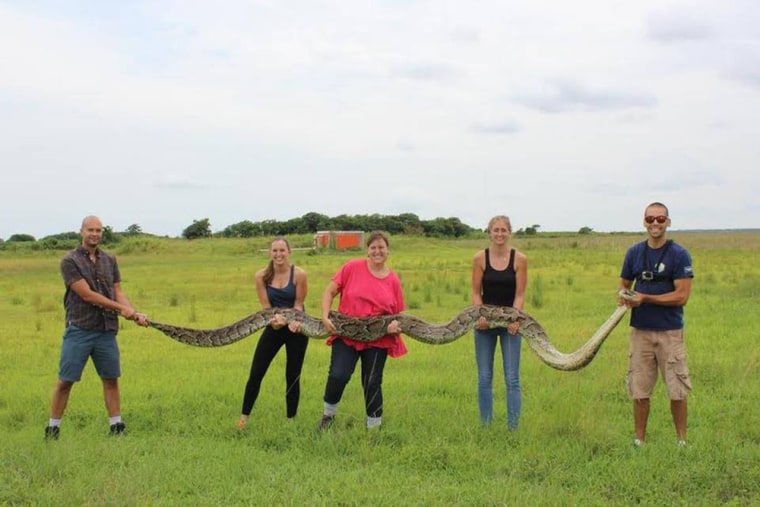 Pythons are not native to Florida, where scientists say the snakes are devouring local wildlife. According to researchers, a python that's 18 feet long is capable of ingesting large prey such as deer or alligators. First introduced as escaped pets, the U.S. Geological Survey estimates that there are now tens of thousands of Burmese pythons populating the Everglades.