An Albuquerque, New Mexico, police officer and a former detective will stand trial in the 2014 shooting death of a homeless man, a judge ruled Tuesday.
Officer Dominique Perez and former Officer Keith Sandy will face second-degree murder, voluntary manslaughter and battery charges in the death of James Boyd, 38. The homeless man's killing was caught on an officer's lapel camera and sparked outrage in Albuquerque over what some perceived as unnecessary lethal force.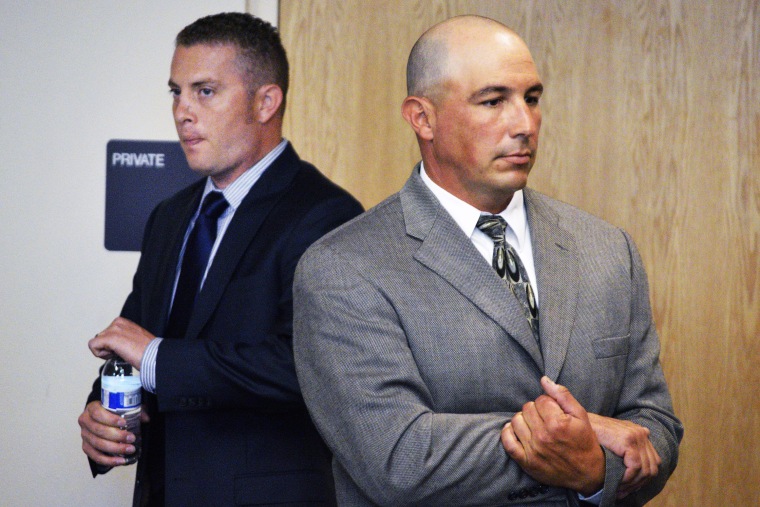 Boyd was clutching two knives when he was shot while camping in an unauthorized area of the city's Sandia foothills. Police claimed that he was threatening them during a tense standoff. Perez and Sandy fired six shots at Boyd, fatally wounding him. Stun guns and bean bag rounds were also used in the standoff.
Special prosecutor Randi McGinn said during the hearing that Boyd suffered from schizophrenia and argued that Boyd was following officers' orders because he was shot in the back, NBC affiliate KOB reported. "Reasonable people" do not shoot others in the back, McGinn argued.
Related: Prosecutor Charges Albuquerque Cops With Murder in Homeless Shooting
The officers' defense team said the men acted in order to protect a K9 officer, who was unarmed, and that police are often placed into positions where they must make split-second decisions.
Perez and Sandy will be arraigned at a later date. Sandy retired from the police department in November.
Scrutiny over Boyd's killing came as the city last fall made a deal with the Justice Department over reforming the Albuquerque Police Department following more than two dozen fatal police-involved shootings since 2010.
The force is now independently monitored to make sure it implements new training and protocols for investigating such shootings.