Two people have been charged in the killing of a man whose laptop was stolen at a Starbucks in California, prompting him to chase the thief.
Byron Reed Jr., 22, was charged with murder in connection to the death of Shuo Zeng on Tuesday, police said in a tweet Friday. Javon Lee, 21, was charged with involuntary manslaughter. Both suspects were also charged with second-degree robbery.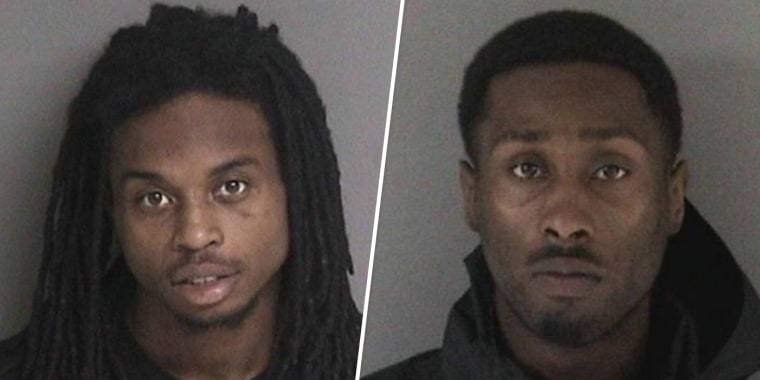 Zeng was at a Starbucks in Oakland at around 11:30 a.m. when a person approached him and swiped his laptop. The suspect took off toward a waiting SUV, and Zeng gave chase, police and witnesses said.
Zeng tried to get into the suspects' vehicle, with one witness saying he did a "superman-type dive" into the SUV. The suspects drove off, and Zeng was critically injured after he was allegedly struck by the vehicle, according to NBC Bay Area. He died at a hospital from his injuries.
"It was such a scramble; it was literally like a movie," one witness told NBC Bay Area.
Reed and Lee were arrested on Wednesday and arraigned Friday. A judge ordered Reed, who authorities believe was driving the SUV, held without bail, according to the outlet. Lee's bail was set at $255,000. Both are due in court Monday and are to be assigned attorneys.