A gunman was shot and killed by an off-duty sheriff's deputy after opening fire in a Houston nightclub early Monday, authorities said. One other person was killed and two other people were injured.
The gunman, who has not been identified, began shooting at about 1:21 a.m. local time at Clé, a club where several off-duty Harris County sheriff's deputies had been working extra jobs as security guards, Houston Police Chief Troy Finner told reporters early Monday.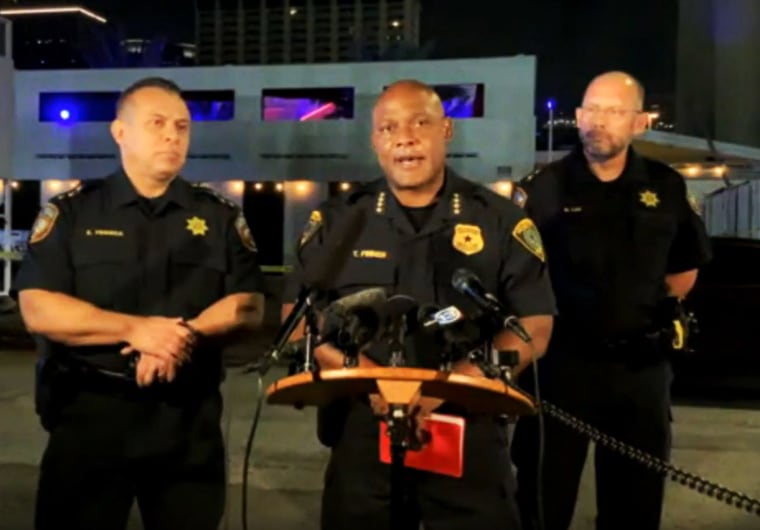 A deputy fired back, Finner said, and Houston police confirmed Monday afternoon after reviewing security video from inside the club that the deputy had killed the gunman. It remained unclear who shot the three victims; police said it was not the deputy.
The two people who were injured were taken to the hospital. One was treated and released with a gunshot wound to the leg, police said Monday afternoon. The other suffered multiple gunshot wounds and was in critical condition.
No deputies were hurt, Harris County Sheriff Ed Gonzalez tweeted.
Finner said it was a "difficult scene with a lot of moving parts."
"It's very difficult, because the club was very crowded, dark inside," he said.