Two people were killed and three other people were injured when a massive fire and explosion broke out Tuesday morning at a Florida welding business.
More than 20 fire crews responded to the explosion at 11350 NW S. River Dr. in Medley, a town 14 miles northwest of Miami, just after 8:40 a.m., a Miami-Dade fire-rescue spokesperson said.
Video captured nearby and obtained by NBC Miami shows a ball of fire shooting upward with black smoke billowing in its wake.
The firefighters found several vehicles on fire and fought the blaze with multiple hose lines, the fire spokesperson said.
The fire was out by 10 a.m., NBC Miami reported.
There were five patients total, the spokesperson said. Two were taken to a hospital with traumatic injuries, and a third was treated at the scene, the spokesperson said.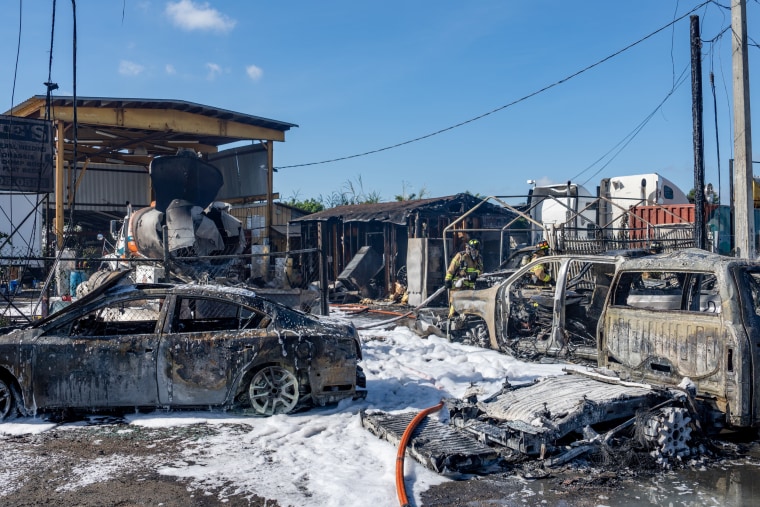 The two other patients died in the blaze, Miami-Dade police said. Their names have not been released.
Officials from the police department's homicide bureau and arson unit are investigating.
"Investigators are still trying to find out exactly what caused this combustion," Detective Luis Sierra told NBC Miami.
NBC News could not immediately reach the businesses listed at the address of the fire.