Two firefighters and two civilians were injured Saturday after an electrical explosion at California's Oktoberfest.
Attendees of the Oktoberfest celebration in Huntington Beach called the fire department after lights began flickering around 8 p.m. Saturday, the city's fire department said in a statement.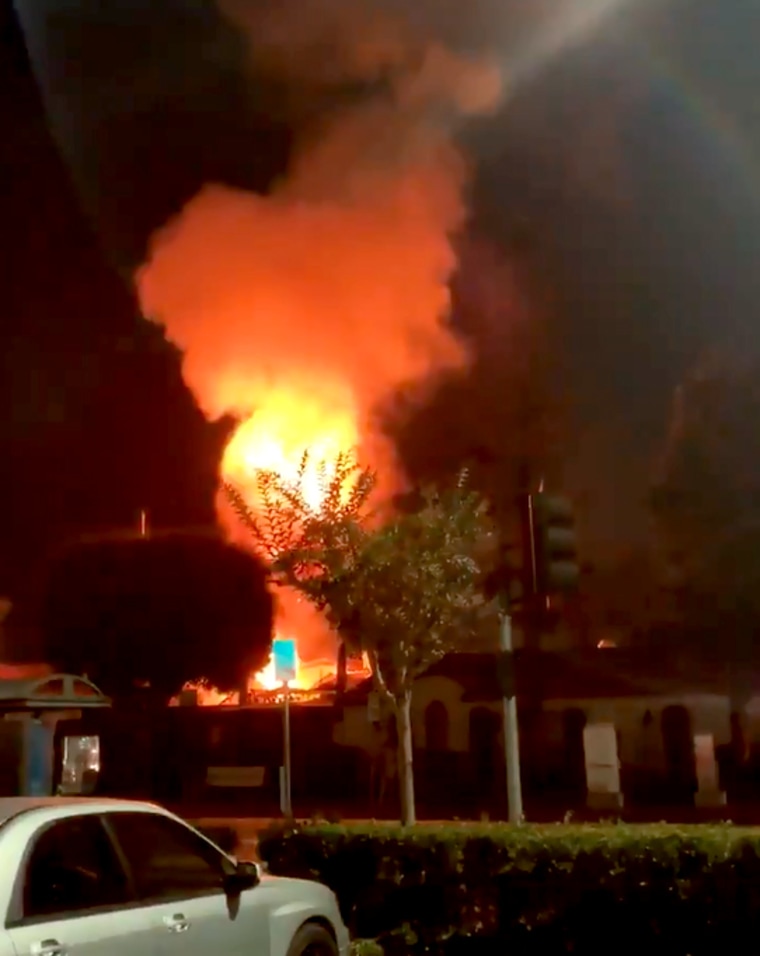 After firefighters arrived, they were pointed to a vault which was believed to be the source of the electrical issues. When the firefighters opened the vault, the first explosion occurred. Shortly after, there were two more explosions, shooting flames into the air, according to NBC Los Angeles.
Images from the scene show attendees in traditional German attire evacuating and flames shooting up tens of feet high.
At least two firefighters left the Oktoberfest celebration on stretchers, according to NBC Los Angeles, but the injuries suffered by both the firefighters and the civilians were minor.
Huntington Beach's Oktoberfest fest, an American version of the famous German event, lasts for two months and is at Old World Huntington Beach, an "old world European" style dining, shopping, and entertainment complex.