Authorities have expanded an investigation after Stockton, California, police linked two more shootings to a series of killings that have shaken the city.
The enhanced probe includes the help of the FBI, local sheriff's deputies and other law enforcement, police said. It increasingly looks as if a serial killer could be on the loose in the midsize city.
"By definition these shootings are a series of killings, and so we do believe we could have a potential serial killer," Stockton Police Chief Stanley McFadden said at a Tuesday news conference.
Ballistics evidence and security video regarding the shootings, in which six have been killed and one has survived, appear to point to an unknown man, said city officials, who unveiled new video Tuesday of a figure cloaked in dark clothing.
Speaking at the news conference, City Manager Harry Black said detectives were focused on apprehending "what looks like a single person who committed these crimes."
What we know about the Stockton shootings
Seven victims have been connected to the series of shootings through ballistics evidence, police said.
The first attacks happened in April 2021. The most recent occurred Sept. 27, 2022.
Some of the victims were homeless. Most were Latino. Still, police don't believe there's evidence to support a motive of hate.
FBI agents and investigators from the the Bureau of Alcohol, Tobacco, Firearms and Explosives have joined the probe.
The attacks had some common elements: Most took place after dark, in tree-shaded areas with few security cameras. And some of the victims were homeless.
A statewide ballistics database helped detectives connect two shootings from spring 2021 to five fatal shootings in Stockton this year from July 8 to Sept. 27, police said.
In the first of the newest cases, a Latino man was fatally shot just before 4:20 a.m. on April 10, 2021, in Oakland. The Alameda County Coroner's Bureau on Tuesday identified the victim as Juan Vasquez Serrano, 39, of Oakland.
"Last night was the new link that expanded to Oakland," Stockton police spokesperson Joe Silva said earlier Tuesday. "Our officers are going back to more old cases we have, and they're also, obviously, reaching out to other regional law enforcement agencies to see if they've had any type of similar cases." 
The second victim is a 46-year-old Black woman who was shot April 16, 2021. The woman survived and described the shooter as 5-foot-10-inches, and wearing dark clothing and a dark mask, the chief said.
The woman emerged from her tent in Stockton around 3:20 a.m., advanced on a man creating a disturbance, and was immediately targeted with several rounds, McFadden said.
"She said there was no words mentioned at all," he said Tuesday.
The identity of the woman, who was described as homeless, has not been released.
The gap in time between the attacks in April 2021 and the shootings that began in July is another element of the case detectives are probing, McFadden said Tuesday.
Silva said Tuesday that investigators with the FBI, the Bureau of Alcohol, Tobacco, Firearms and Explosives and the San Joaquin County Sheriff's Office are part of the investigation.
The additional personnel are with task forces that routinely work with the department, he said.
Stockton, in California's Central Valley east of the Bay Area, is a city of about 322,000 residents, according to the U.S. Census Bureau.
The city saw 39 homicides in 2021 and 43 so far this year, Silva said.
He said a commonality in all seven shootings appears to be the victims were ambushed under the cover of darkness.
"Our victims are alone. They're in dark areas. They're occurring during evening hours, early-morning hours," Silva said.
A $125,000 reward is being offered for information that leads to an arrest in the series of killings, police said.
The attacks took place in dark, shaded areas with few security cameras, Stockton Police Chief Stanley McFadden said Friday.
"It wasn't a robbery," he said. "Items aren't being stolen. They're not talking about any gang activity in the area or anything. It's just element of surprise."
An unidentified person recorded on the first security video clip revealed by authorities last week could be a suspect or a witness, police said, and other people may be involved in the attacks.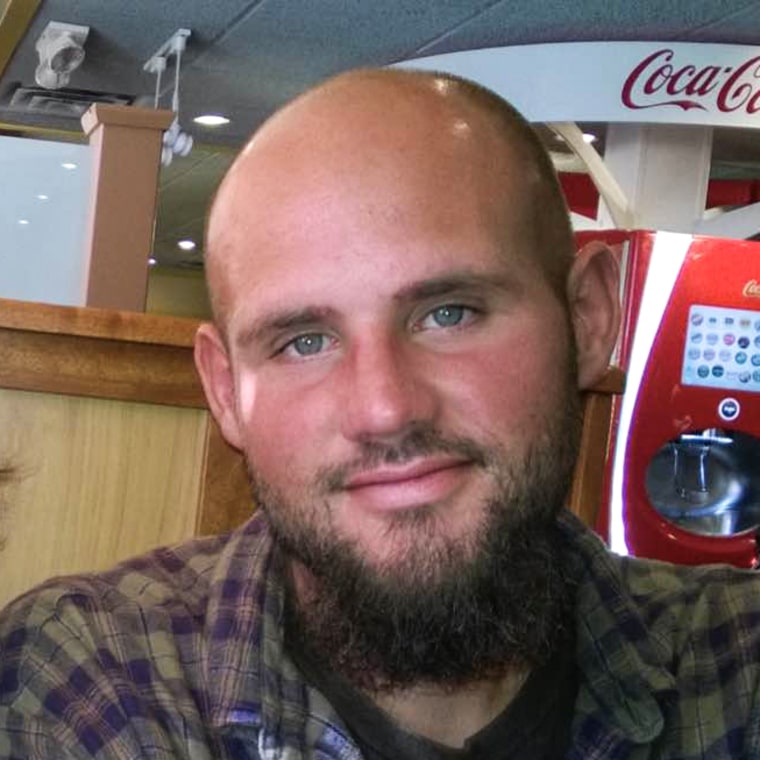 "We don't know if there is one individual or if there is a series of individuals that are responsible — responsible for these homicides," Stockton Mayor Kevin Lincoln told CNN on Tuesday. "These are by definition a series of killings in Stockton, California. We know it expanded outside the city and we're taking it very seriously." 
On Tuesday, authorities continued to entertain the possibility more than one person could be involved. McFadden said it couldn't be ruled out.
He noted that, so far, motives of racial, ethnic, or nationalist hatred, or of dislike for the homeless, weren't supported by evidence.
At least five of the victims are Latino, one is Black, and one is white, police said. Multiple victims, but not all, are homeless, they said.
The chief said it was possible a suspect was targeting people of a specific background and had mistaken some for possibly "any race."
The race or ethnicity of the person in the video was not clear.
The San Joaquin County medical examiner's office on Monday identified the five victims of the July through September shootings as: Paul Alexander Yaw, 35, of Stockton, who died July 8; Salvador Debudey Jr., 43, of Stockton, who died Aug. 11; Jonathan Hernandez Rodriguez, 21, of Stockton, who died Aug. 30; Juan Cruz, 52, of Stockton, who died Sept. 21; and Lawrence Lopez Sr., 54, of Stockton, who died Sept. 27.
Family members of Yaw and Lopez said that both men had fallen into homelessness.
Yaw's estranged mother, Greta Bogrow, 60, of Texas, said he had been homeless for about five years. She believes he was part of a destitute class of people targeted by the shooter.
"They are preying on the weak," she said.
Analydia Lopez, Debudey's wife, said she was heartbroken by the loss of her husband of 12 years, she told NBC affiliate KCRA of Sacramento.
"To be honest with you, a part of me died with him that day," Lopez said. "It's been hard. It's been really, really hard."