A 2-year-old Florida girl with cancer needs transfusions of an extremely rare blood type "for the foreseeable future," according to a blood-donation organization conducting a worldwide search for enough donors to meet her needs.
OneBlood, a Florida-based nonprofit, is seeking potential donors for Zainab, who is battling neuroblastoma and whose blood is missing a common antigen, called Indian B. If Zainab receives blood with this antigen, her body will reject it, according to OneBlood.
The missing antigen "is so rare that honestly this is the first time I've seen it in the 20 years I've been doing this," said OneBlood lab manager Frieda Bright.
"Locating people who are missing the Indian B antigen comes down to genetics," said a release from OneBlood. The only people who could be a likely match for Zainab would be "exclusively" of Pakistani, Indian or Iranian decent, meaning both parents of the donor must be 100 percent Pakistani, Indian or Iranian, a OneBlood release said.
And even within this population, fewer than 4 percent of people are missing the antigen. The donor must also be blood type "O" or "A."
In an effort to find donors, OneBlood is working with the American Rare Donor Program, a cooperative of the American Red Cross and the American Association of Blood Banks that operates a database of more than 80,000 rare donors in the U.S. A person's blood is considered rare if one in 1,000 or more individuals lack the same antigen.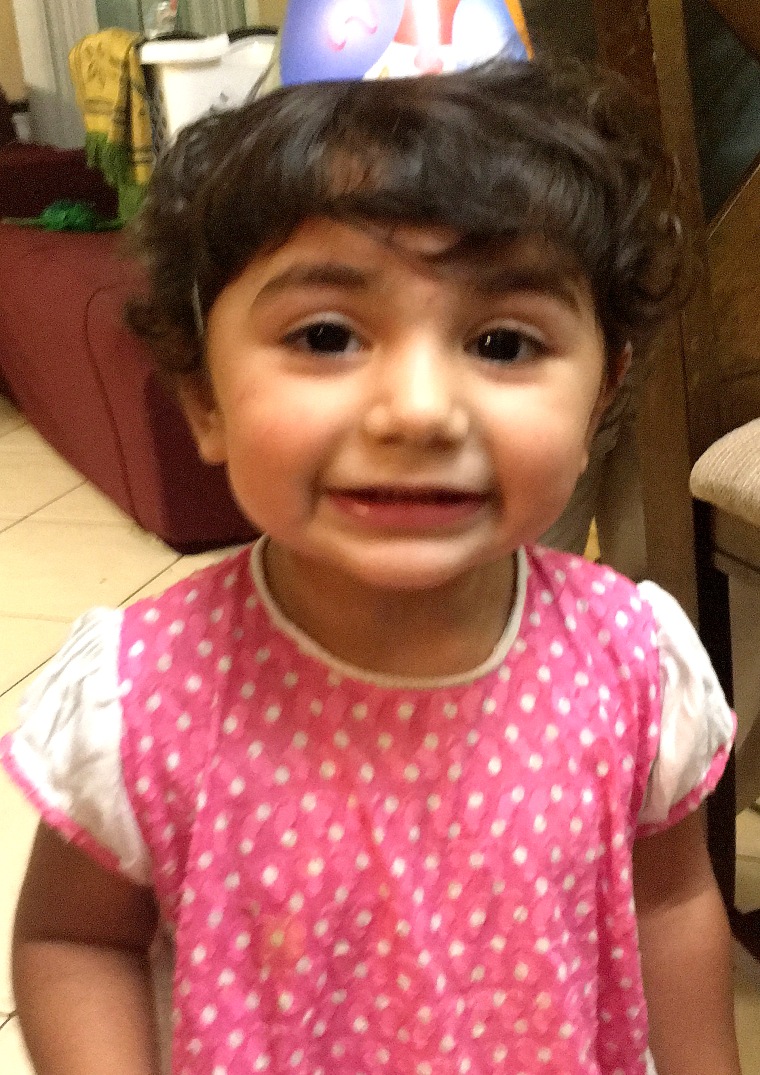 OneBlood said 1,000 donors have been tested since September, and only three matching donors have been found. Two are from the United States, and one is from the United Kingdom. "It's the first time OneBlood has ever received an international donor for a local patient," the OneBlood statement said.
While finding three donors is encouraging, "Zainab will need blood transfusions for the foreseeable future," OneBlood said, adding that it aims to find at least seven to 10 compatible donors.
"She's going to need to be completely supported by blood donations in order to survive the cancer treatment in order to kill this cancer," Bright said.
The campaign to get people to donate began Monday and OneBlood has already received thousands of responses, said Susan Forbes, OneBlood's vice president of marketing and communications.
"We're basically getting four emails a minute," Forbes said. "It's been an unbelievable outpouring of support from people around the country and around the world."
---
Here's how to donate:
If you live within OneBlood's service area, enter your zip code on this page to find your donation center. When you go to the OneBlood center, be sure to specify to staff that you're there to donate for Zainab so they can mark your donation for testing.
If you don't live within OneBlood's service area, you can contact them to coordinate a donation on this page.