The body of a missing Michigan toddler was found in Detroit on Wednesday evening, police in Lansing said, days after a man suspected in her disappearance was arrested on other charges.
Wynter Cole-Smith, 2, who was reported missing in Lansing on Sunday, was found by a federal search team around 6:50 p.m. near the Coleman A. Young International Airport, Lansing Police Chief Ellery Sosebee said.
"This investigation has moved from a missing child case to a homicide investigation," Sosebee said at a brief news conference.
"Right now our hearts are with the family of Wynter Cole-Smith," he said.
Wynter was reported missing Sunday at 11:30 p.m. after her mother was physically assaulted by an ex-boyfriend in her apartment, according to the FBI. The woman fled the apartment to get help and call authorities, but Wynter was missing when officers arrived at the apartment.
Wynter's mother, who was not identified, had multiple stab wounds and has since been released from the hospital, according to the Lansing Police Department.
Wynter's brother, who was also in the apartment, was unharmed, the FBI said.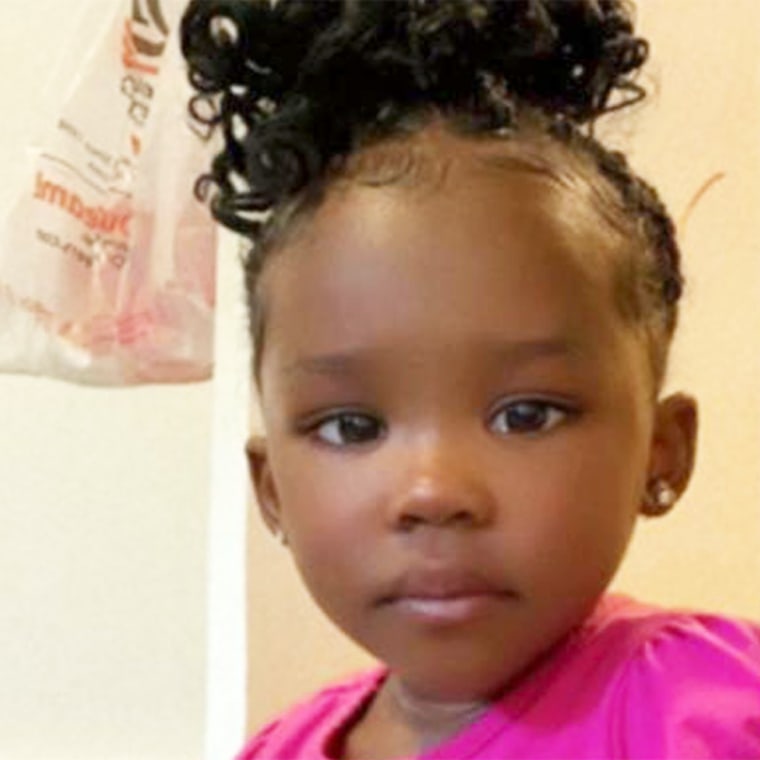 The ex-boyfriend, Rashad Maleek Trice, is accused of stealing a white 2013 Chevrolet Impala and crashing it 90 miles away.
He was taken into custody following the crash and was being guarded by officers at a hospital, Lansing Police Chief Ellery Sosebee said at Tuesday news conference.
Trice, 26, has been charged with assault with intent to murder, first-degree home invasion, unlawful imprisonment, aggravated domestic violence second offense, unlawful driving away of an automobile, felonious assault, and two counts of first-degree criminal sexual assault.
He is being held without bond following an arraignment Wednesday, according to the Ingham County Prosecutor's Office. Court records were not immediately available for Trice, and it is unclear if he has retained an attorney.
Trice is not Wynter's biological father, NBC affiliate WDIV of Detroit reported, citing authorities.
Sharen Eddings, Wynter's grandmother, told the station she had heard Wynter's mother fought back.
"When he stabbed her, from what I understand from her sister, she was able to stab him back, right, wound him back," Eddings said. "That's when he grabbed Wynter and threatened to harm her, and that's when he left."
Eddings earlier said she hoped her granddaughter would be found safe.
"I went through something I've never felt before," Eddings said. "I've lost people. I've grown up in Detroit. I've seen some stuff, but I've never had a child in danger. And so that was, I can't even explain it. My bones shook."