Police in St. Petersburg, Florida, launched a desperate search Thursday for a 2-year-old boy who is missing after his mother was found dead in a "very violent homicide scene" in her apartment, the police chief said.
Taylen Mosley could not be found after Pashun Jeffery, 20, was found dead in their apartment Thursday afternoon, Police Chief Anthony Holloway told reporters.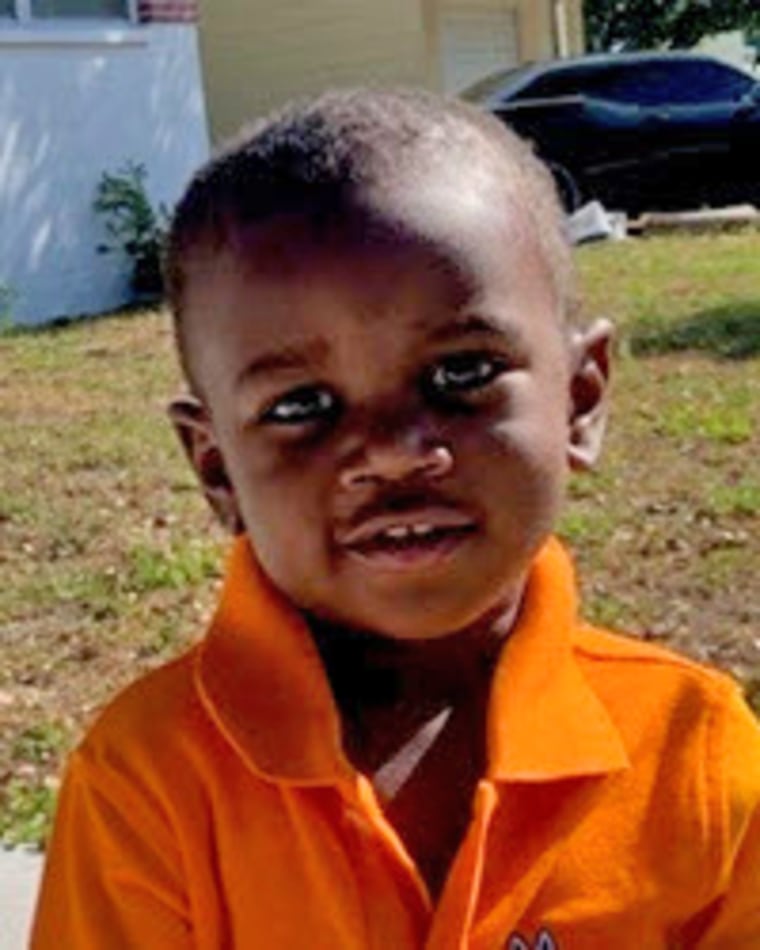 "I can tell you it was a very violent homicide scene within the apartment," Holloway said. "But we could not find the 2-year-old. So right now, that's our main concern — is to try and find Taylen."
Jeffery's family told police they saw her and the child Wednesday, Holloway said.
When they couldn't reach Jeffery on Thursday, they asked an apartment manager to check, and the manager entered and found her dead, Holloway said.
Federal, state and county officials were assisting in the search, dogs were called in to look for him, and authorities planned to launch a drone to do a grid search, Holloway said.
An Amber Alert, which notifies the public about missing and at-risk people, was also issued.
Taylen was last seen in the area of the 11600 block of Fourth Street North in St. Petersburg, the alert says.
Police say investigators know Taylen is not with his father.
Holloway said Thursday that police did not have a suspect or a vehicle they are looking for.
"We don't have anything right now," he said. "And that's why we're asking if anybody knows where Taylen is to please let us know."
Detectives were going door to door and looking for any video or anyone who saw anything, Holloway said.
He did not say how Jeffery died, saying the death is under investigation.
A neighbor reported hearing "a commotion" that seemed to come from the apartment around 9:30 p.m. Wednesday, but no one called police. It is unknown who was in the apartment at the time, Holloway said.