A 2-year-old Philadelphia girl was shot and killed in her family's home as her mother held her Sunday afternoon, according to police.
The girl, identified by authorities as Nicolette Rivera, was one of two children shot in separate incidents in North Philadelphia over the weekend, according to a police department spokesman.
Nicolette was shot in the head and pronounced dead at the scene, according to police. Her mother, a 24-year-old whose name was not disclosed, was holding her daughter when unidentified gunmen opened fire with an assault rifle through the front door and windows, police said.
The mother and an unidentified 33-year-old man, who was cleaning carpets inside the home, were also struck by gunfire and taken to the hospital, police said. The woman sustained a gunshot wound to the left arm and a graze wound to the head. The man was shot in the abdomen and is hospitalized.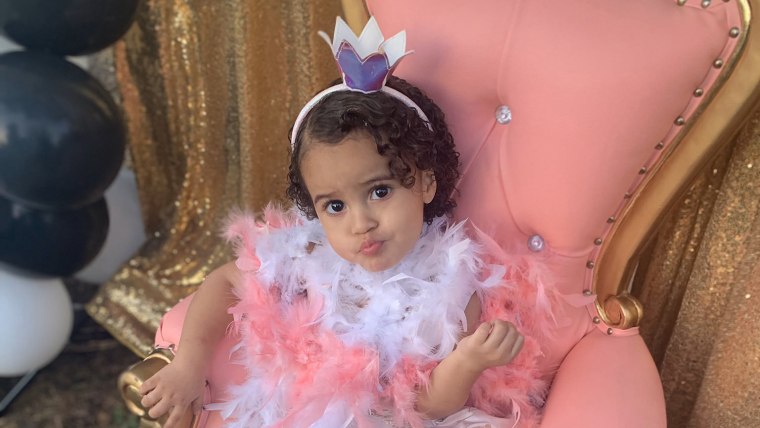 Six rifle casings were recovered in the street in front of the house, police said. Detectives are looking into a possible connection between this shooting and another that occurred about eight minutes earlier. In that shooting, two black or Latino men opened fire on a black sport utility vehicle using an assault rifle and a .40 caliber hand gun, police said. Ten rifle casings were recovered from that scene, according to police.
Nicolette was described by her mother as a star and as a bright light in everyone's lives, NBC Philadelphia reported.
Also in Philadelphia, an 11-month-old boy was shot four times while in the backseat of a car Saturday night. Yazeem Jenkins was hit once in the head, once in the chest and and twice in the buttocks, police said. He was in critical condition as of Monday, police said.
A $30,000 reward is being offered for information leading to an arrest and conviction in either case, city officials said at a news conference Monday.