At least 23 people, three of them children, were injured when an SUV operating as an Uber crashed into a sports bar and restaurant in New York City on Monday night, officials said.
A call came in for a report of a vehicle crashing into a building on West 204th Street and Broadway at around 8:59 p.m., the New York City Fire Department said.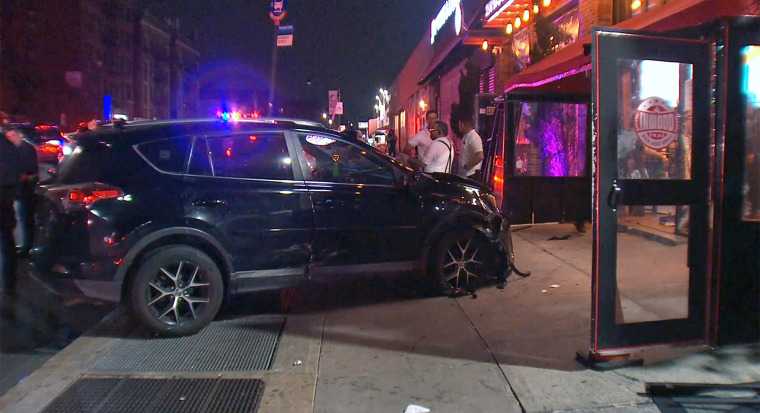 Preliminary reports suggest that the driver of an Audi sedan leaving a gas station struck the rear of a Toyota RAV4 that was operating as an Uber at the time. That caused the 31-year-old male driver of the RAV4 to lose control of the car, mount the curb and crash into the Inwood Bar & Grill, police said.
Uber said a passenger was in the car.
"Our thoughts are with all of those injured and impacted by this horrific accident," Uber said in a statement. "We're reaching out to the driver and rider, and are standing ready to assist law enforcement however we can in their investigation."
Nineteen people, including the driver of the RAV4, were taken to area hospitals; the others refused medical care. All had non-life-threatening injuries, officials said.
The driver of the Audi fled. No arrests had been made Tuesday morning.