A limousine that crashed in upstate New York and killed all 18 inside as well as two pedestrians was carrying four sisters celebrating the 30th birthday of one of them, their aunt said.
The accident occurred Saturday afternoon when the driver failed to stop at an intersection in Schoharie, New York, and careened into a parking lot before crashing into an unoccupied SUV, which struck the pedestrians, authorities said.
An aunt of the four sisters, Barbara Douglas, said the party was a surprise for her niece Amy Steenburg.
"They did the responsible thing getting a limo so they wouldn't be driving," Douglas said.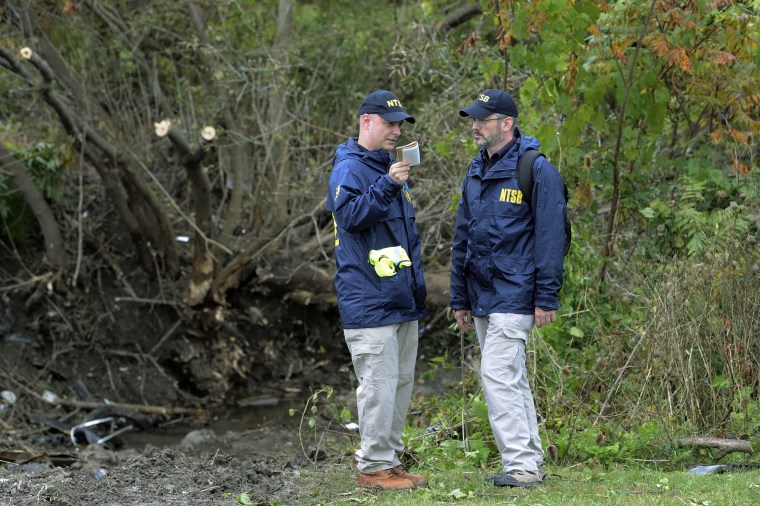 Among the victims, Douglas said, were her nieces and the husbands of three of them: Steenburg's husband, Axel Steenburg; Abigail and Adam Jackson; Mary and Rob Dyson; and Allison King.
The womens' father was "broken," Douglas said.
"My brother and his wife are just overwrought," she said. "I don't know how to say it. Can't wrap your head around such a tragedy where you have four of your daughters die."
It wasn't immediately clear who else was in the limo and if they were all celebrating Steenburg's birthday. Police were withholding the victims' names until their families could be notified.
During a news conference after the 1:55 p.m. accident, New York State Police First Deputy Superintendent Christopher Fiore said the limousine failed to stop at a T-intersection and traveled through the nearby parking lot, where it hit an unoccupied 2015 Toyota Highlander.
The Toyota Highlander then struck the two pedestrians.
"Twenty fatalities is just horrific," National Transportation Safety Board Chairman Robert Sumwalt said at the news conference. "I've been on the board for 12 years and this is one of the biggest losses of life that we've seen in a long, long time."
Sumwalt said the NTSB would be investigating a range of factors that might have contributed to the crash, including road conditions, mechanical conditions of the limousine, and emergency response.
Personnel from the New York State Police, Schoharie County Sheriff's Office, as well as multiple fire and emergency medical services responded to the scene on Saturday, law enforcement officials said. The NTSB said it would send a team Sunday to investigate the limousine crash.
Witnesses told NBC affiliate WNYT that the limousine was carrying a group of people.
"I heard some screaming. It looked serious because people were running back and forth," Bridey Finegan told the station.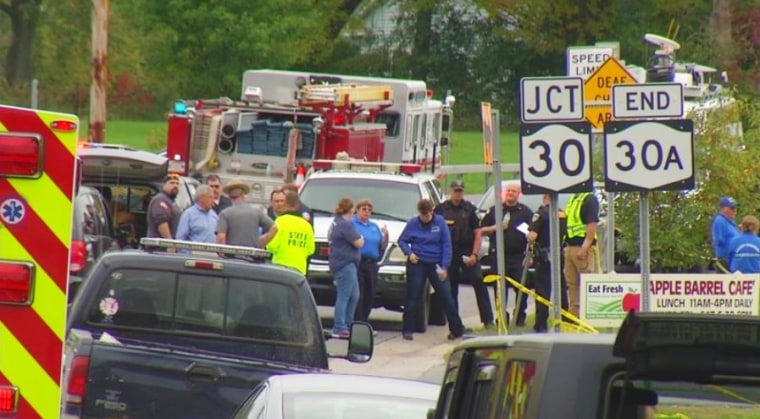 The accident occurred in front of the Apple Barrel Country Store and Cafe in Schoharie, according to WNYT.
"Our hearts and prayers go out to the victim's families, our customers who tried to assist, and our staff who tried to comfort," Jessica Kirby, the managing director of the store, said in a statement to NBC News. "We are a small community and you all will forever be a part of our family."
"Once the victim's families have had time to cope and grieve we will do whatever we are able to do to assist them," she added.
WNYT reported it was not the first time an accident occurred at the site of the crash and that large trucks were recently banned from coming down the hill into the intersection to prevent possible accidents.
Alan Tavenner, the town supervisor of Schoharie, said the area where the accident occurred was "dangerous" despite attempts a few years ago to fix it. The road is a steep downhill to a T-intersection. Tavenner said several years ago there were several instances "where tractor trailers didn't stop and went across the state highway and ended up in the parking lot of that store."
He added that officials then added additional postings and stopped the tractor trailers from being allowed on that area.
"That's a positive step, but it didn't help yesterday," he added.
"I can see how it would be be easy to not realize you're coming to a stop there if you don't know the area," he said, adding, "If somebody comes down and doesn't hit their break or is going too fast, they're at a loss, the alignment of it is kind of tough."
On Sunday, New York Gov. Andrew Cuomo said in a statement that his "heart breaks for the 20 people who lost their lives in this horrific accident," adding that he had directed New York State agencies to provide federal and local authorities with necessary resources to investigate what led to the crash.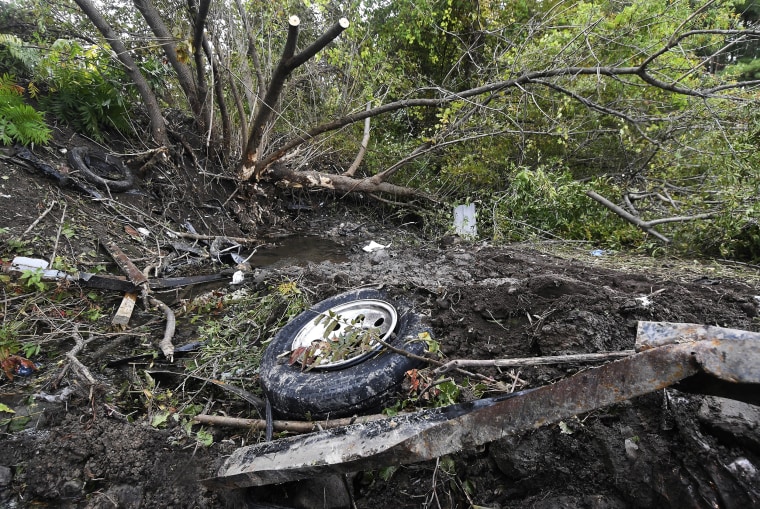 "I join all New Yorkers in mourning these deaths and share in the unspeakable sorrow experienced by their families and loved ones during this extremely difficult time," Cuomo said.
Sen. Chuck Schumer, D-N.Y., also said he was heartbroken upon learning of the accident.
"May God bless the families who lost loved ones, as well as my dear friends from Schoharie emergency service agencies who responded," Schumer wrote on Twitter.
CORRECTION (Oct. 8, 6:46 a.m. ET): An earlier version of this article misstated the day the accident occurred. The crash was Saturday, not Sunday.
CORRECTION (Oct. 8, 11:11 a.m. ET): An earlier version of this article misspelled the last name of a person killed in the limo crash. She is Amy Steenburg, not Amy Steenberg.