The year 2015 has been among the most devastating on record for wildfires in the United States, with more than 9 million acres burned so far this year, according to the National Interagency Fire Center.
In the past week alone, 250,000 acres have been singed, the NIFC, which coordinates resources for wildland fire, reported.
Over the course of the year, fires have stretched across the western half of the country, and are currently raging in California, Idaho, Montana, Wyoming, and Texas. Four new fires have begun since Oct. 1.
The NIFC has been tracking wildfires since 1960. While the number of wildfires has actually gone down, the number of acres destroyed has been rising, which experts attribute to hotter, drier conditions that make the blazes harder to contain. In 1981, there were over 249,000 fires, yet only 4.8 million acres were burned. After 1983, the number of wildfires in the United States has stayed below 100,000 every year.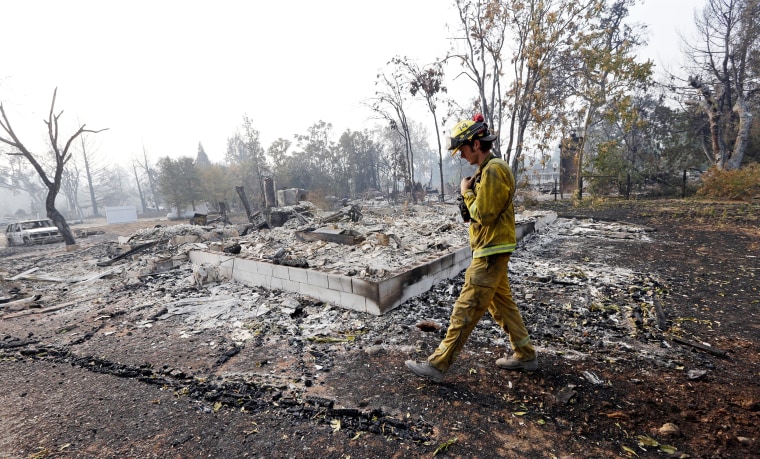 A significant jump in damage came in 2004, the first time the number of acres burned exceeded eight million per year.
RELATED: Fourth Body Found in California's Valley Fire, as Seven Now Dead in Blazes
The record-breaking amount of acres burned this year is expected to rise. Currently, there are fires in Idaho and Montana are zero percent contained, according to the NIFC.
RELATED: Images: Butte and Valley Wildfires Destroy California Homes
Fire officials have turned to unexpected sources for help, especially in California, where the historic drought has made conditions more favorable for fires. In August, NBC reported, firefighters from Australia and New Zealand traveled to California to aid in beating back the flames. The state has considered allowing inmates with violent pasts to fight fires: Currently, only inmates with non-violent pasts can participate.
Correction: An earlier version of this story stated that more than 11 million acres had been burned so far this year, based on data from the National Interagency Fire Center, or NIFC. The correct figure is 9,276,416 acres, according to a NIFC, which issued a correction after a "technical reporting error."