A 21-year-old Ohio woman accused of intentionally driving the wrong way in traffic on St. Patrick's Day — crashing into and killing a family of three — was indicted on murder charges Thursday, officials said.
A grand jury indicted Abby Marie Michaels of Xenia with six counts of murder and a count of operating a vehicle while under the influence in connection with the March 17, 2019, crash on Interstate 75 in Moraine that left a couple and their daughter dead, according to a statement from Montgomery County Prosecutor Mat Heck Jr.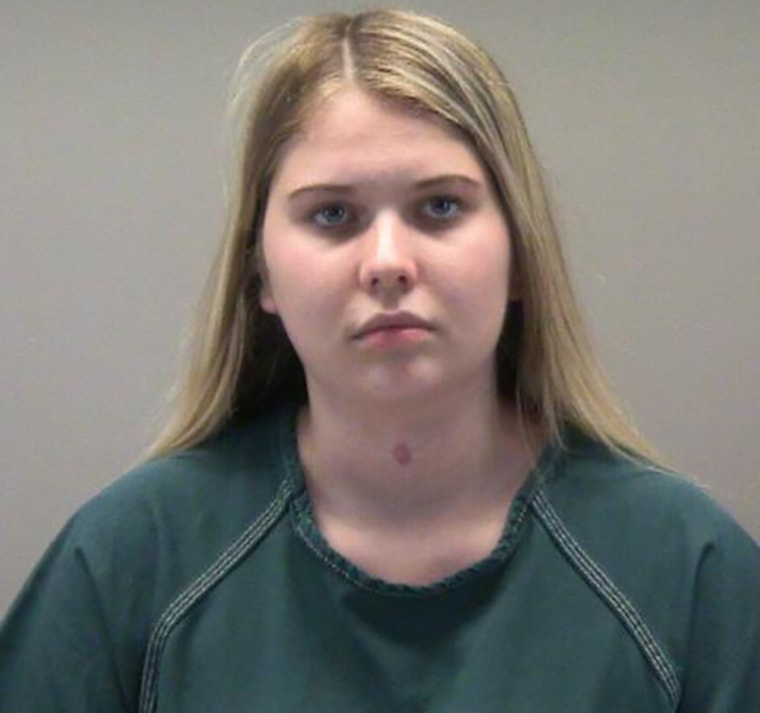 Michaels was traveling home from a bar in Miamisburg when she slammed her Kia Forte head-on into a Toyota Camry, Heck said. When police arrived, the damage to both cars was "catastrophic," and there "was widespread debris across all three lanes of highway," Heck's statement said.
The people in the Toyota, Timmy Thompson, his wife, Karen, and their daughter, Tessa, 10, were returning home from vacation. "All lost their lives as a result of this defendant's deliberate and outrageous actions," Heck said.
Tessa's arm was severed, and she and her father were declared dead at the scene, according to a police report. Karen Thompson died at the hospital.
Download the NBC News app for breaking news and politics
Witnesses told police that Michaels didn't attempt to slow her car but rather accelerated before hitting the Camry.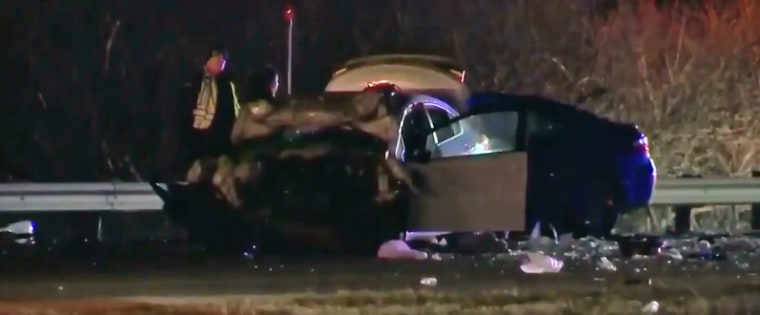 "Evidence showed this defendant knew what she was doing and what she wanted to accomplish," he said during a news conference Thursday. "Unfortunately, what she accomplished was wiping out and murdering this family."
Heck said Michaels was upset and had told someone about her plans to drive into traffic.
According to a Moraine Police Department report, Kyle Pastorelle, who is identified as Michaels' husband, told police that she had called him wanting to come over, and he told her no.
"Abby was clearly upset then started saying, 'I'm going to drive backwards on 75.'" He said he could tell she had been drinking, but told police he didn't know where she was.
"This was an intentional act of driving into traffic the wrong way — that's what makes this so outrageous," Heck said. He said it's unclear whether her intentions were suicidal or murderous or both.
While Michaels was under the influence of alcohol, Heck said inebriation was not a "contributing factor" in the crash. He said inebriated drivers who kill someone are charged with involuntary manslaughter or aggravated vehicular homicide, but "this was a murder that occurred here."
Michaels had a blood alcohol content of 0.099 at the time of the crash, while the legal limit in Ohio is 0.08.
Officers found her frothing at the mouth with beer, and found a dark liquid in a Fireball whiskey-branded cup in her purse, according to the police report. She was wearing a "festive" St. Patrick's Day shirt, shamrock necklaces and had a temporary beer mug tattoo on her cheek, the report said.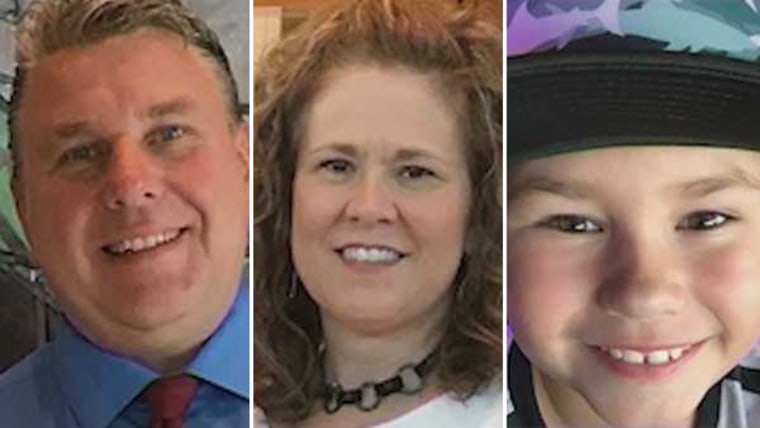 The prosecutor's office presented two murder charges per victim to the grand jury, which determined six counts of murder were appropriate, Montgomery County Assistant Prosecuting Attorney John Amos said.
It is unclear if Michaels has a lawyer. She is being held at the Montgomery County Jail awaiting her Tuesday arraignment, according to jail records.
Heck said prosecutors would seek a bond of at least $1 million. Michaels faces life in prison if convicted.