A young Iowa couple's honeymoon in Florida ended in tragedy when the new husband got swept into the ocean by a rip current and drowned just three days after their wedding.
Dalton Cottrell, 22, and his wife, Cheyenne Cottrell, were at the beach in St. Augustine on Tuesday when they got "carried out deeper into the ocean due to the current," according to an incident report by the St. John's County Sheriff's Office.
Cheyenne, who is also 22, said in an emotional Facebook post Wednesday that "3 days of wedded bliss turned into a nightmare very quickly."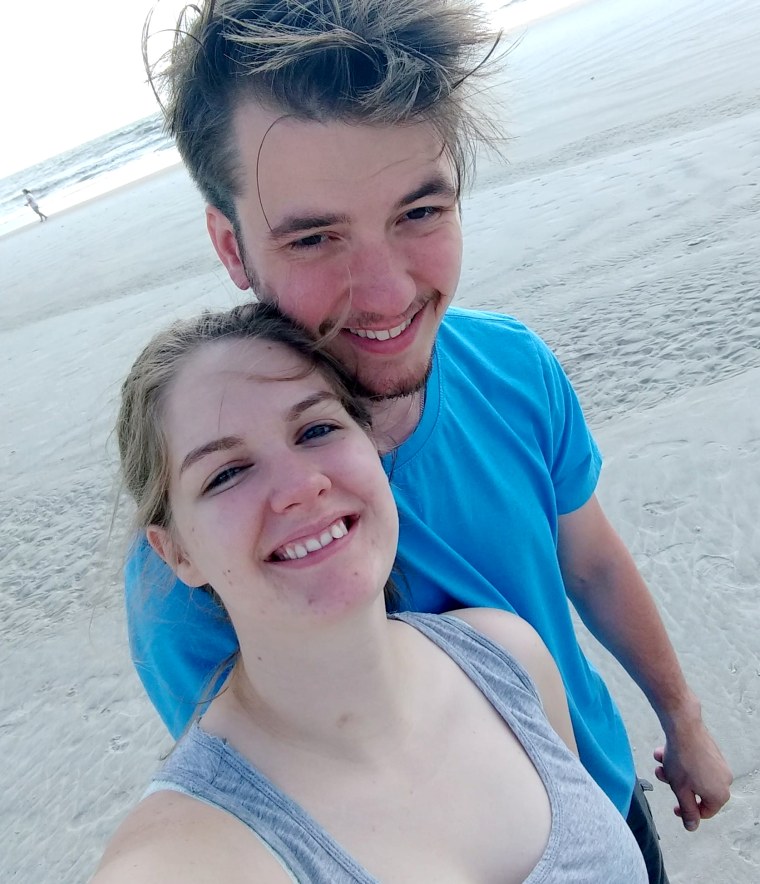 According to the police report, Cheyenne told deputies that it was Dalton's first time ever being in the ocean and he "started to freak out" and struggle after getting swept further into the water by the current.
She said she tried to help her husband but was unable to because he kept pulling her under the water. Cheyenne told deputies that Dalton then went under for more than a minute.
A lifeguard and a man at the beach swam out to the couple to try to help. By the time deputies arrived at the scene, a rescuer was performing CPR on Dalton on the beach.
He was taken to a local hospital where he was pronounced dead.
"There is so much fear and uncertainty coursing through myself," Cheyenne wrote on Facebook. "Never did I think at 22 would I be a wife and then a widow so quickly."
Dalton was studying to become a pastor at Faith Baptist Bible College and Theological Seminary in Ankeny, Iowa, according to a statement from the school. Cheyenne is also a student there.
The couple, who married July 27 in Missouri, had recently completed their junior years, the school said.
"I would like to encourage Eagle Nation to pray for, love, and support both Cheyenne and Dalton's family," Faith Baptist Bible President Jim Tillotson said in a statement on the school's website. "May we do all we can to support all of them through this difficult time."
The couple's pastor, Daniel Vance of Fellowship Baptist Church in Des Moines, told NBC affiliate WHO-TV in Des Moines that he was devastated by the news.
"So sad to hear a couple that we love, in a moment of such tenderness, just having that loss," he said.