Three people were killed and three others were injured in a possible graduation party shootout at an Annapolis, Maryland, residence Sunday night, police said.
A person of interest was in custody, and as many as two weapons may have been recovered, Annapolis Police Chief Edward C. Jackson said at an evening news conference.
The conditions of the injured weren't available. One was taken to the R Adams Cowley Shock Trauma Center at the University of Maryland, Baltimore, about 30 miles north, Annapolis police said in a statement.
The dead, who were in their early 20s to about 50, were found outside the residence, Jackson said.
He said the violence at 8 p.m. may have included shooting between two people. He characterized the violence as part of an "interpersonal dispute."
Police were told a graduation party was taking place, but they were still working on confirming the facts, Jackson said. A motive was unknown, but the shooting wasn't random, he added.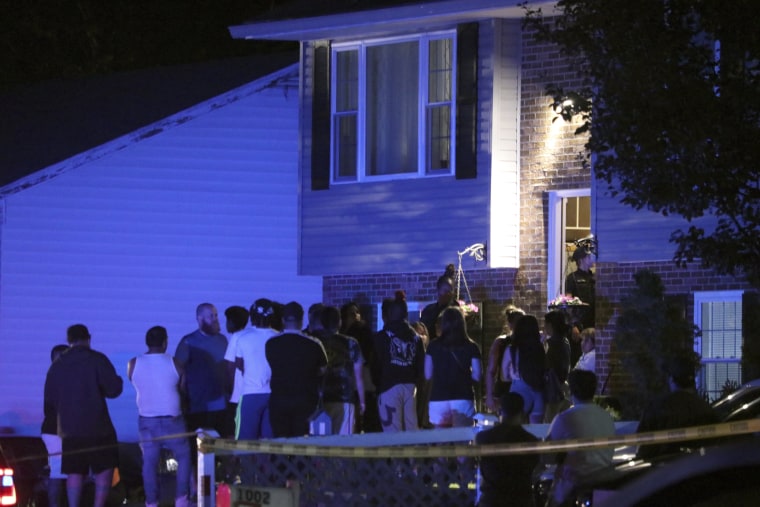 At the news conference, Mayor Gavin Buckley lamented yet another mass shooting in the U.S.
"If you look around you, we're in a very middle-class neighborhood in Annapolis, Maryland," he said. "Tonight is an example of, yet again, senseless violence."
On June 6, an 18-year-old man who had just accepted his diploma was fatally shot alongside his father at a graduation ceremony on the Virginia Commonwealth University campus, Richmond police said.
Five other people were struck but survived, they said.
"People try to resolve issues with guns," Buckley said. "It's the most ridiculous thing we can do as a society."