Authorities are searching for three Michigan rappers who have been missing since their performance in Detroit was canceled 10 days ago.
Armani Kelly, Montoya Givens and Dante Wicker have not been seen or heard from since their Jan. 21 gig at a bar was canceled, Detroit Police Cmdr. Michael McGinnis told reporters Monday. Their disappearance has sparked a multi-agency investigation.
McGinnis described the circumstances as "extraordinary."
"Usually it's when you deal with an adult that's missing it's usually one person. ... In this case, the fact that the three of them are missing together is very concerning and very alarming for us," McGinnis said.
Kelly left his hometown, Oscoda, Michigan, at 11 a.m. Jan. 21 in a gray Chevrolet Equinox, according to his profile in the National Missing and Unidentified Persons System database. He contacted his family at 5 p.m. to let them know his performance that night at Lounge 31 had been canceled and that he was going to either see friends or try to find another place to perform.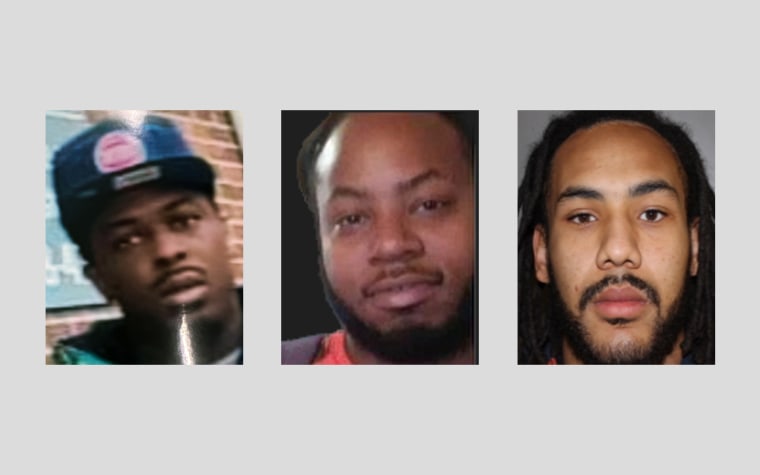 That was last contact his family had with him, according to his NamUS profile.
NamUS profiles were not immediately available for Givens and Wicker. Detroit police confirmed Tuesday that missing persons reports had been filed for them.
The Lounge 31 gig was canceled because of an equipment issue, The Associated Press reported.
Kelly's mother, Lorrie Kemp, filed a missing person report the morning after the canceled performance, police said. She found his car through the vehicle's tracking service in Warren, which is 15 miles north of downtown Detroit.
Kemp told NBC affiliate WDIV of Detroit she drove from Oscoda, about 200 miles north, to Warren. Kemp couldn't help but believe she will never see her son again, she said.
"I want to lay him to rest and try to move on," Kemp said.
Police in Warren recovered the vehicle, and authorities are working to "extract data" from its computer, McGinnis said Monday.
None of the men's cellphone records show any activity after early Jan. 22, McGinnis said. Police are trying to confirm whether the men ever made it to the bar where they were supposed to have performed.
"We just have a whole lot of unanswered questions that we're trying to find out, finding answers for, so we can find these victims — or these individuals, and we don't know that they're victims," McGinnis said. "We want to find them and get them home to their loved ones."