Police in Northern California have found a 3-month-old baby who was allegedly kidnapped from his family's apartment Monday as his grandmother was unloading groceries from her car.
"Baby Brandon has been located. He will be taken to a local hospital for an evaluation," the San Jose Police Department announced Tuesday on Twitter.
"Three suspects in custody, charges and additional information forthcoming. We thank all who helped by sharing the tweets."
Brandon Cuellar was allegedly snatched from a home on Elm Street just north of San Jose shortly after 1 p.m. Video released Monday showed what authorities said was a man walking down a street with a baby carrier.
The boy's grandmother was watching the infant while his mother was at work, San Jose police spokesman, Sgt. Christian Camarillo, told reporters. The grandmother had returned home from a trip to the grocery store with Brandon and taken him into the apartment, Camarillo said.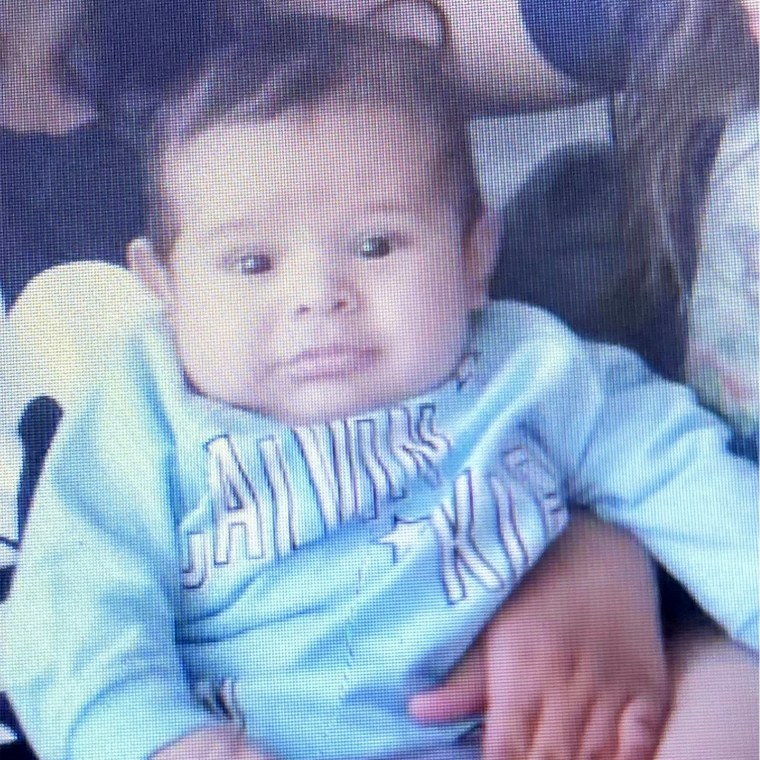 She left the boy for about two minutes to get groceries from the car, Camarillo said.
"In that short amount of time, someone entered the apartment" and left with the child, Camarillo said.
The boy's family didn't recognize the man, who was captured on a security camera carrying what authorities described as a baby carrier with a white blanket over it. Camarillo said it wasn't clear whether the man brought the carrier or whether it belonged to the family.
The man was one of the three people taken into custody, authorities said at a news conference Tuesday afternoon. Their names have not been released.
Police said they believe the suspects have a connection to the family, but they are still trying to determine what that is. The motive for the kidnapping is not clear.
The FBI child abduction team assisted in the search for the boy. In a post on Twitter, San Jose police said officers and FBI agents had gone door-to-door in the area in an effort to track down witnesses or any other information related to the case.
The department had also shared multiple hotline numbers for any potential tips.
"We have some of the finest detectives in the nation. Nobody went home yesterday. In less than 24 hours he was located, and three suspects are being held," San Jose police said Tuesday. "Thank you FBI. We appreciate all the help."