Three Tacoma, Washington, police officers have been charged in the death of Manuel Ellis, a Black man who died last year after he was handcuffed and restrained.
Officers Christopher Burbank and Matthew Collins were charged with second-degree murder, and Officer Timothy Rankine was charged with first-degree manslaughter, the state attorney general said in a statement.
Warrants have been issued for their arrests. The Tacoma Police Department said it will conduct its own internal investigation before deciding if disciplinary actions should be taken.
Ellis, 33, died March 3, 2020, after police stopped him while he was walking home. Authorities said at the time that he was alleged to have been harassing a woman at an intersection.
But probable cause documents say officers were unprovoked when they slammed Ellis to the ground, punched him and hogtied him as he repeatedly said, "I can't breathe."
Ellis' family plans to hold a news conference Thursday evening.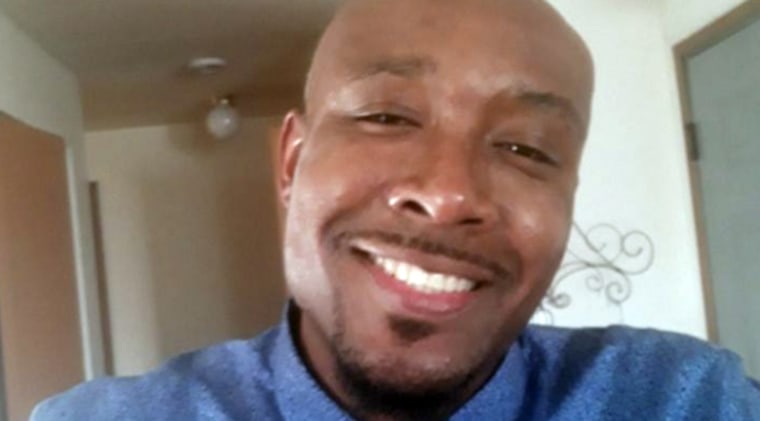 According to the documents, Ellis had gone to a store near his home for a late-night snack when, at around 11:20 p.m., he encountered Burbank and Collins in their patrol car at a red light.
Ellis stopped and "appeared to briefly interact with the officers as they sat in their car," the document says. Witnesses said that it looked as though Ellis was having a "casual conversation" with the officers and that he showed "no signs of aggression."
As Ellis began to walk away, Burbank "abruptly swung open the passenger door of the car, striking Ellis from behind and knocking him to his knees," the document says.
Witnesses said Burbank then got out and got on top of Ellis as Ellis tried to get up. Collins then got out and ran over to them.
Several witnesses began to record the encounter on their cellphones. Video from one woman showed Burbank wrapping his arms around Ellis, "lifting him into the air, and driving him down into the pavement, striking at him with one of his fists as he does so."
"Collins then moves in towards Ellis and brings his weight down onto him. With Ellis underneath him, Collins begins striking Ellis's head with his fist," according to the document.
Collins is accused of slamming Ellis to the ground as Burbank fired his stun gun at him. Both officers had Ellis, who was handcuffed, pinned to the ground when Rankine arrived, the document says.
Rankine is accused of "applying pressure to Ellis's back" with both of his knees.
According to the document, officers eventually called the fire department for help but did not report that Ellis said he could not breathe. It was not until after 11:32 p.m. when police requested medical aid.
Ellis was unresponsive when the fire department arrived. He was pronounced dead at the scene.
Authorities had previously tried to paint Ellis as the aggressor.
"He picked up the officer by his vest and slam-dunked him on the ground," said Ed Troyer, a spokesman for the Pierce County Sheriff's Department.
Police said Ellis repeatedly struck the patrol car, prompting the officers to call for backup before they struggled to detain him.
The documents deny the allegations.
"These accounts are contradicted by the three civilian witnesses, none of whom ever saw Ellis in the intersection, or saw Ellis strike the officers' car, or saw Ellis attack, punch, or otherwise strike the officers at any point," it says. "These civilian accounts are supported by video sources."
The Pierce County Medical Examiner's Office said Ellis died of respiratory arrest due to hypoxia as a result of physical restraint, NBC affiliate KING of Seattle reported. Contributing factors included methamphetamine intoxication and dilated cardiomyopathy, commonly known as an enlarged heart, the medical examiner said.
The Tacoma Police Union blasted the decision to bring charges as "a politically motivated witch hunt."
"We look forward to trial," the union said Thursday in a statement. "An unbiased jury will find that the officers broke no laws and, in fact, acted in accordance with the law, their training, and Tacoma Police Department policies."