Four police officers in Albuquerque, New Mexico, were injured — one critically — after they were fired on as they responded to a robbery Thursday, police officials said.
A suspect, who is believed to have fired at the officers, was in custody, and other people were detained pending additional investigation.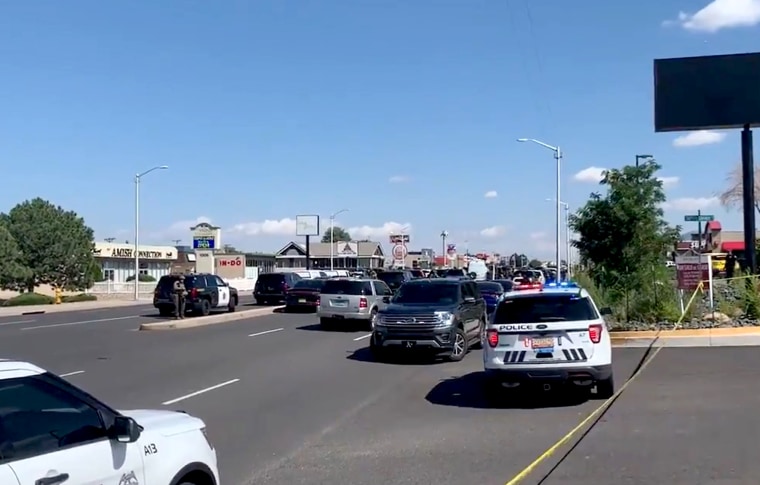 Police Chief Harold Medina, who thanked the community for its support, expressed frustration with the situation, noting that it was fourth time in two weeks that officers had been fired upon in metropolitan Albuquerque.
An officer was in surgery for critical injuries from a gunshot wound to the chest in an area not covered by his tactical vest. Another officer was hit in the vest, and a third suffered a gunshot wound to an arm. A fourth officer was hit by shrapnel or shattered glass.
Medina said the police department had been making strides after it came under scrutiny for previous use-of-force incidents. He said something needed to be done to address violent crime.
"As a community we have to draw a line in the sand," he said. "We can't think that we can assist every single individual. There are some individuals that, quite frankly, that probably should stay in jail. We can't be afraid to say that."
A 13-year-old student was shot and wounded by a classmate last week at an Albuquerque middle school.