Kamille "Cupcake" McKinney, a 3-year-old girl whose body was found in a dumpster more than a week after she vanished from a birthday party in Alabama, died from suffocation, according to documents read during a court appearance for the man and woman charged in her murder.
The man, Patrick Stallworth, and the woman, Derick Brown, appeared before a judge on Friday at Jefferson County Criminal Court less than 24 hours after the district attorney announced that they each had been charged with capital murder in Kamille's death.
Stallworth told the judge, "I don't understand how I'm being charged with the murder of this child."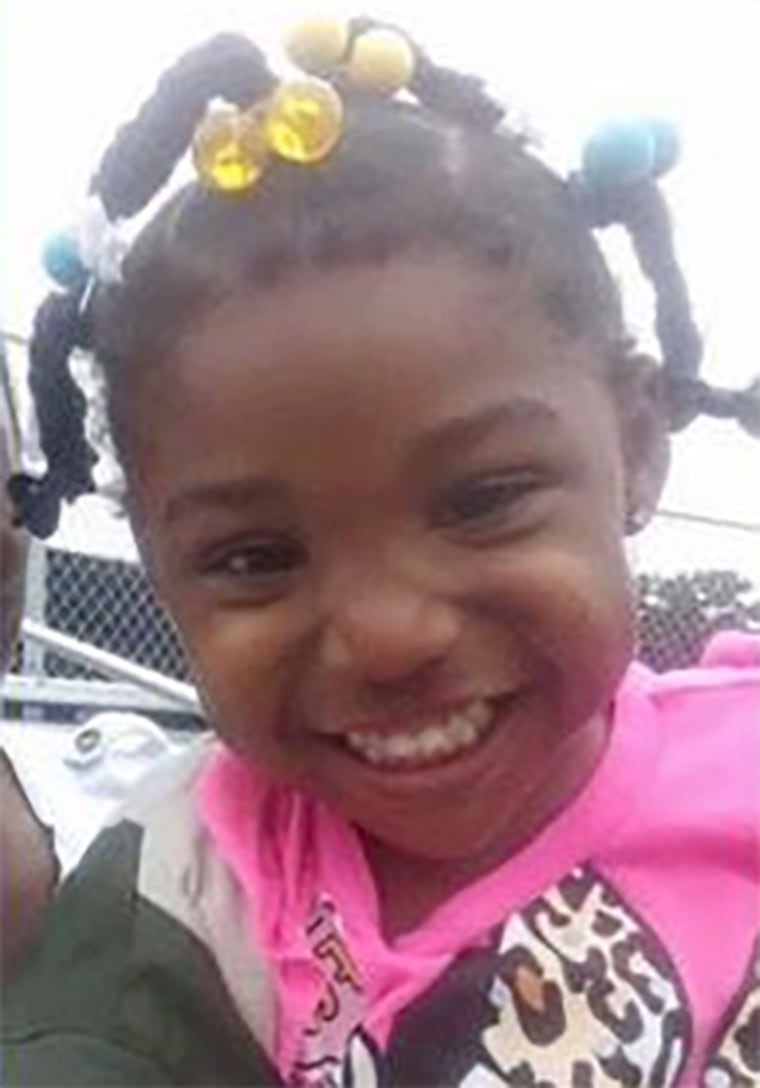 According to court documents, Kamille died of asphyxiation on Oct. 12, the same day she went missing from an outdoor birthday party at a home in Birmingham. Police said the girl, known as "Cupcake," was at the home with her mother and other relatives.
Her remains were discovered Tuesday in a dumpster at a landfill, ending an intense 10-day search for her.
Birmingham Police Chief Patrick D. Smith said at a news conference Tuesday that he does not believe Stallworth and Brown knew Kamille or her family. As for a possible motive, the chief said he believes it was something the suspects "thought about and acted upon."
"They saw an opportunity to take a young child, which they did," Smith told reporters.
Following Kamille's disappearance, an Amber Alert was issued and Crime Stoppers offered a $20,000 cash reward for tips and information. Frank Barefield, chairman of the board of Crime Stoppers of Metro Alabama, said at a news conference Friday that the organization received more tips during the search for Kamille than in any other case.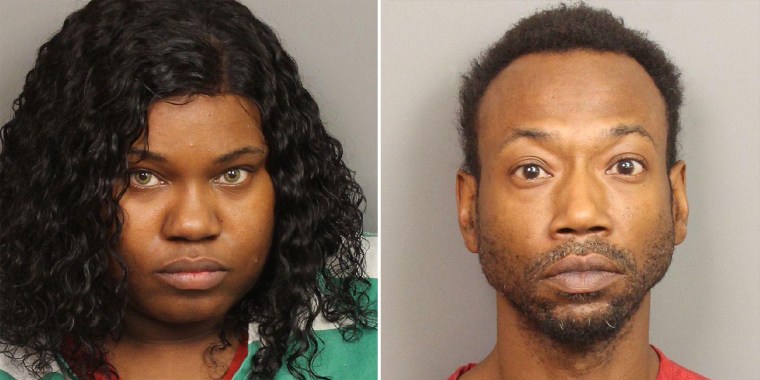 Barefield said several of the more than 400 tips that came in were helpful to detectives, and a portion of the money would be given to tipsters. The contributions in excess of the $20,000 reward would be used to establish a memorial fund for Kamille, he said.
A celebration of life for Kamille will take place Sunday at New Beginning Christian Ministry in Birmingham, according to NBC affiliate WVTM in Birmingham. She will be buried at Elmwood Cemetery.
Stallworth and Brown are being held at the Jefferson County Jail without bond. If convicted, they face the death penalty.
WVTM reports that Stallworth asked the judge if he could hire a personal attorney. Brown will be represented by a public defender. Their next court appearance is scheduled for Nov. 4.