A disabled dump truck towed by Texas authorities to an impound yard was later found to contain 36 immigrants believed to be in the U.S. illegally, the Laredo Police Department said Friday.
Police said the immigrants, who were unharmed, were hidden inside a compartment obscured by a layer of sand, dirt and gravel for a few hours before they were discovered Thursday. Police searched the truck after receiving an anonymous tip, they said.
Police officials told NBC News the truck was in a remote impound lot, and the people might not have been discovered had it not been for the tip. They said the immigrants were not initially seen or heard.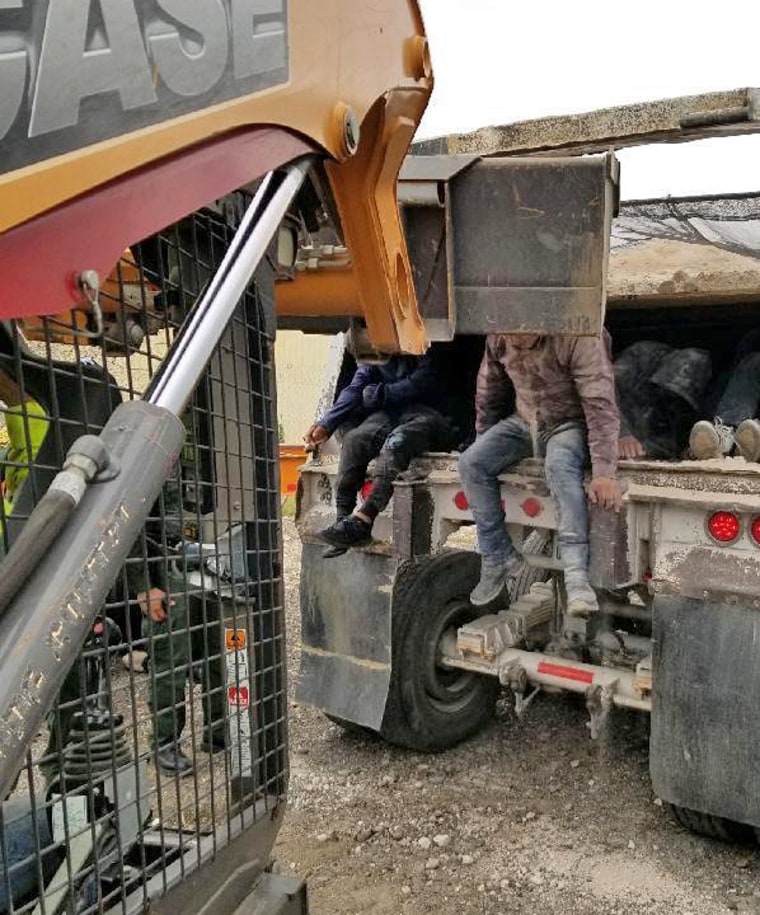 The truck came to the attention of authorities Thursday morning after a flat tire forced it to stop on a Laredo road, police said. Authorities responded because it was a traffic hazard, officials told NBC News.
Driver Ruben Plata, 62, told officers the situation was under control and that a supervisor and private tow truck were en route, but police checked his background and discovered he was wanted for a parole violation connected to a homicide case, Laredo police said.
With the driver in handcuffs, police impounded the truck and received the tip a short time later, they said.
When rescue crews and paramedics arrived at the lot, they knocked on the truck and heard a knock back, police told NBC News.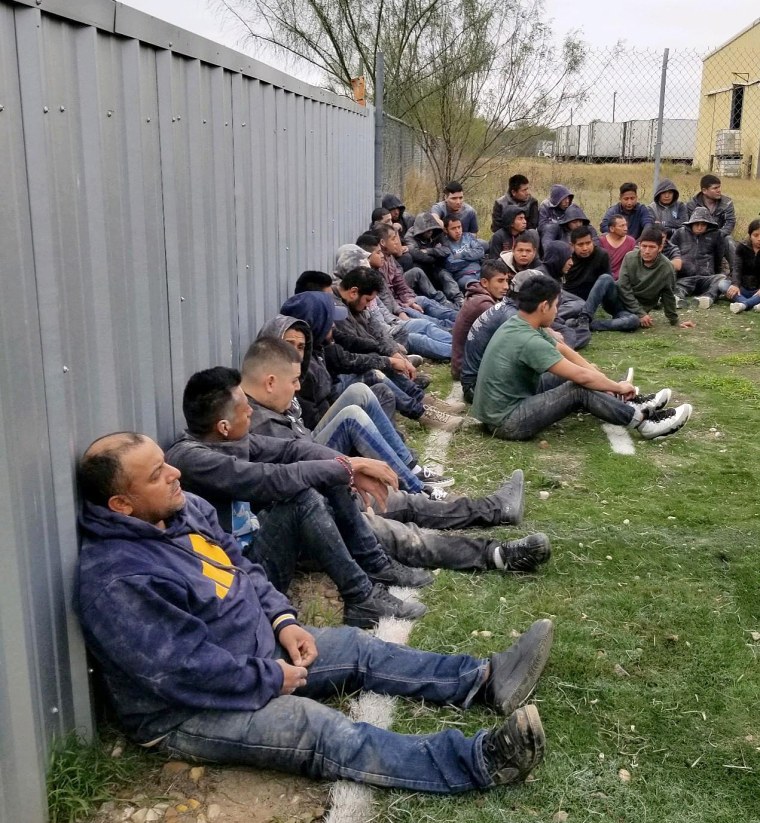 It wasn't immediately clear when the immigrants allegedly crossed the border or where they are from.
U.S. Homeland Security Investigations took custody of the 36 and was investigating.
On Sunday, Border Patrol agents at a highway checkpoint north of Laredo discovered 83 people in a trailer being pulled by a tractor, according to NBC affiliate KGNS.
Authorities said the people, suspected of being in the country illegally, were from Guatemala, Honduras, Spain, Mexico and Ecuador.