/ Source: Associated Press
YOAKUM, Texas — A small plane crashed Tuesday while approaching a Texas airport, killing four members of a Tennessee church and leaving the lead pastor injured, authorities and the church said.
The single-engine Piper PA-46 crashed in an open field south of an airport in Yoakum, according to the Federal Aviation Administration. Yoakum, a city of about 6,000 people, is about 100 miles east of San Antonio.
One of the five people on board was able to get out of the plane and was taken to a hospital in Victoria, Sgt. Ruben San Miguel of the Texas Department of Public Safety told the Victoria Advocate. Victoria is about 40 miles south of Yoakum.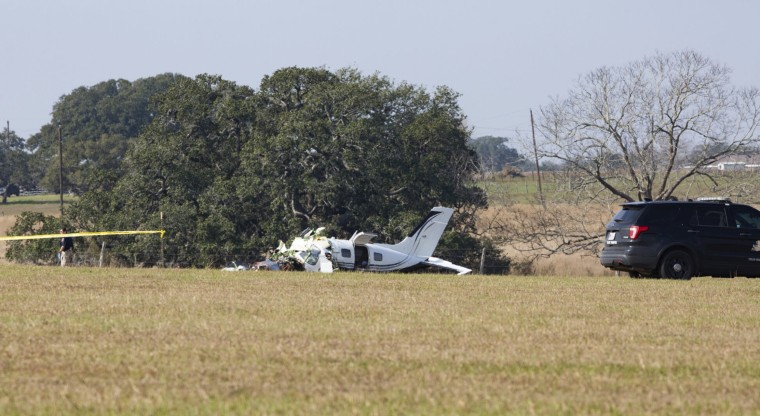 Harvest Church, in the Memphis suburb of Germantown, said lead pastor Kennon Vaughan was stable at a Texas hospital.
"We rejoice this morning in God's goodness," the church wrote in a message on its website Wednesday morning. "Kennon is breathing on his own and has been able to communicate some through writing."
The church added: "The latest reports from the doctors are all positive. Kennon is currently at one of the top trauma hospitals in the country and we are so thankful for God's provision. Kennon still needs to have some surgeries to repair injuries to his abdomen so please continue to pray for a full recovery."
The church identified the four people killed as Bill Garner, the church's executive vice president; Steve Tucker, a church elder; and Tyler Patterson and Tyler Springer.
"All were beloved members of Harvest Church and their loss currently leaves us without the proper words to articulate our grief," the church said on its website.