It took two months for Vincent Simmons to be arrested, tried and convicted in the sex assault of twin teenage girls ─ and another four decades to get back into a courtroom to argue he didn't do it.
After numerous failed appeals, Simmons, 65, returned to the 12th Judicial Circuit Court in a wheelchair on Wednesday to take what could be his last shot to prove he is innocent.
This time his hopes hinge on the emergence of an alibi witness, tracked down all these years later, who says prosecutors ignored her.
"He was excited to be back in court," Simmons' lawyer, Robert Hjortsberg, said. "Getting him there was a win in itself."
Hjortsberg is hoping to use the newly found witness to reopen the case and persuade a judge that Simmons, a black man, was wrongly convicted of assaulting the white 14-year-old sisters.
Avoyelles Parish District Attorney Charles Riddle III, who was not involved in the original prosecution, says there was nothing wrong with the case. And he questioned why the woman waited so long to step forward with information that he didn't consider new or groundbreaking.
"We find it hard to believe that someone after 40 years is just coming around," Riddle said. "And we have not had a chance to talk with her."
Simmons' appearance in tiny Marksville has torn open a new page in his saga, made famous in "The Farm," an Academy Award-nominated documentary about the Louisiana State Penitentiary, the notorious prison in Angola where Simmons is serving his double 50-year sentences. Simmons was one of several Angola inmates featured in the film; its makers returned to Simmons for a followup called "Shadows of Doubt" that questioned the case against him and documented a meeting with his accusers.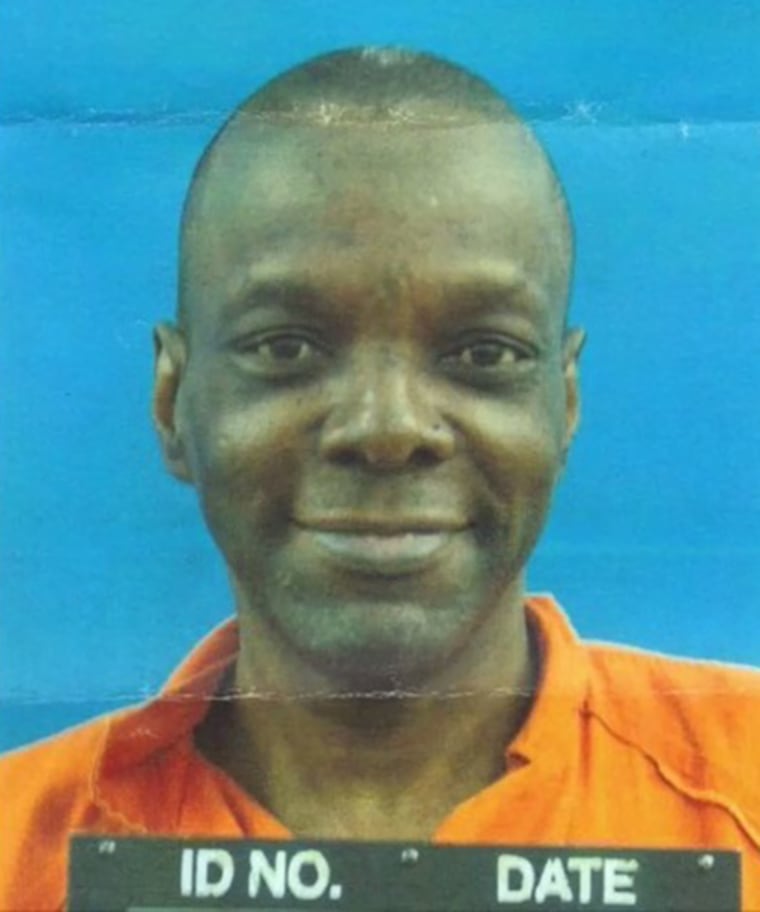 The two victims have maintained in public statements throughout Simmons' imprisonment that they remain convinced of his guilt.
For the victims and others who believe in Simmons conviction, his notoriety is a source of frustration and presents unfair portrayals of their small central Louisiana community. But Simmons' team of supporters, including advocates who weren't alive when he was prosecuted, see his case as an example of how racism, investigative tunnel vision and prosecutorial misdeeds fuel wrongful convictions.
Simmons supporters tracked down the new witness, Pamela Jones, in Virginia, and persuaded her to provide a sworn affidavit in 2015. After that, New Orleans lawyer Robert Hjortsberg met Simmons in prison and agreed to take on the case. He crafted a motion, filed in July, citing Jones' affidavit and asking for Simmons' conviction to be thrown out.
A judge has yet to rule on whether to hold hearings on that motion. The court must first deal with a motion Simmons made years earlier on his own behalf arguing that a local judge be barred from taking part in his case because he once worked for the district attorney's office.
That was the purpose of Wednesday's hearing, which Simmons attended but did not say anything on the record. Riddle said he did not oppose Simmons' request. The hearing ended with a judge ─ not the one Simmons wants recused ─ asking both sides to submit briefs and saying he'd rule at a later date.
When that issue is taken care of, the court can turn to Simmons' latest request for post-conviction relief. It centers on Jones' July 2015 affidavit, in which she said she'd been at a bar with Simmons the entire night of May 9, 1977, when the sisters said they were raped . She said she remained haunted that she'd never been called to testify at Simmons' trial, but for decades wasn't sure she could do anything.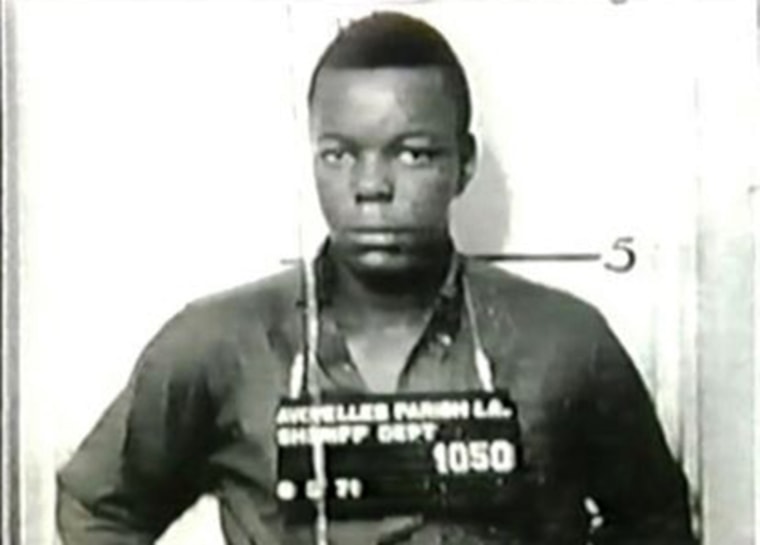 According to her affidavit, Jones said that after learning about Simmons' arrest, she and another bar patron, John Mose, called the Avoyelles Parish District Attorney's office and told someone that she knew Simmons was innocent. The person said someone else would get back to her, but no one did, Jones said.
Jones said she and Mose later went to the district attorney's office in person, telling an investigator the same thing. He told her someone would get in touch with them, she said.
The prosecution of Simmons relied on the victims' identification of Simmons and involved little forensic evidence. Mose took the stand for Simmons' defense, but his criminal record undermined his testimony, Hjortsberg said.
Jones, meanwhile, never heard from investigators, she said. She heard about Simmons' July 1977 trial only after it was over, and didn't think there was anything more she could do.
Hjortsberg says that Jones' statement shows that prosecutors withheld evidence that could have changed the outcome of the trial. His July court filing also says the victims identified Simmons from a lineup in which he was the only one wearing handcuffs, and alleges that prosecutors did not share a physician's report that raised questions about one of the victim's descriptions of the attacker having sexual intercourse with her. (Simmons was initially charged with aggravated rape but was ultimate convicted of attempted aggravated rape).
Hjortsberg attached to his motion the victims' statements to investigators. In one, a sister says that "all blacks look alike to me."
It will be up to a judge to decide whether Jones' affidavit is enough to call the prosecution of Simmons into doubt ─ or at least hold a hearing on the issue.
To Riddle, it's all a repeat of issues raised in prior appeals, which have failed.
"This may be the 13th or 14th or 15th post-conviction filing, most alleging the same things, issues that have been discussed over and over," he said.