Authorities say a technical crew with The Orlando Eye has safely removed all 66 riders who were stranded aboard the 400-foot Ferris wheel that stopped moving for more than 45 minutes Friday.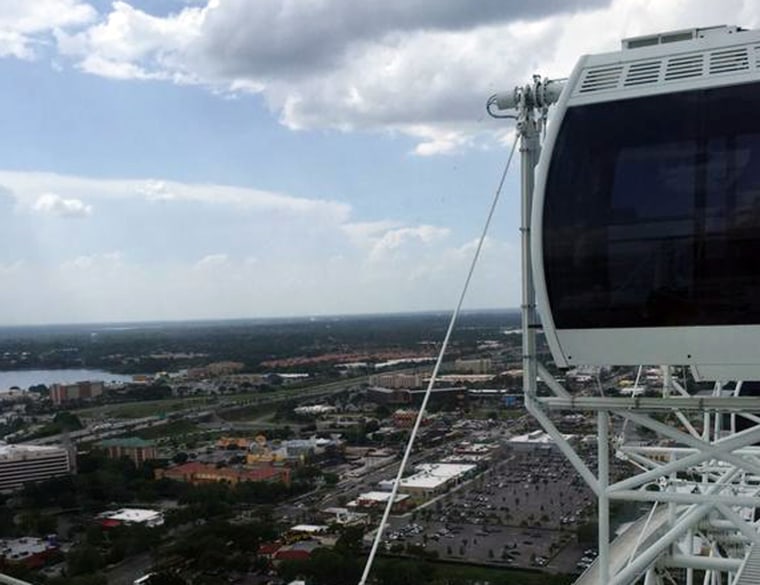 Orange County Fire Rescue spokeswoman Kathleen Kennedy told The Associated Press power to the attraction was restored with a generator and that firefighters, some on ladders, helped the ride's technical team as they removed the riders from the enclosed capsules.
"All guests are safely evacuated," she told AP after a three-hour effort.
She says no one was hurt.
The Orlando Eye says in a statement a "technical default" was detected with the system that monitors the wheel's position and the ride was automatically shut as a safety precaution before an operations team went to a backup system to move capsules to the platform.